Debbie Rosen
Debbie Rosen is a highly accomplished and visionary healthcare executive with a longstanding history of success in corporate strategy, business development, acquisition strategy and integration, operational leadership, product innovation, and cultural transformation. As EVP and Healthcare Practice Leader at Energage, Ms. Rosen is responsible for setting the strategic direction for healthcare solutions in the organization, providing thought leadership to clients and ensuring sustainable growth of the Energage Healthcare business. She serves as an industry leader to ensure Energage tools and insights are effectively used to help make the world a better place to work together for all healthcare associates. Prior to joining Energage, Ms. Rosen spent nine years as Senior Vice President of Strategy and Physician & Employee Services at Press Ganey Associates. Previously she served in several senior leadership roles in the healthcare industry including Global Practice Leader, Healthcare for The Gallup Organization, Assistant Vice President for Strategic Improvement with Robert Wood Johnson University Hospital–Hamilton, recipient of the 2004 Malcolm Baldrige National Quality Award, Director of Cardiopulmonary Services and Performance Improvement with Bon Secours Health System, and strategic advisor to the Inspector General of Health & Human Services of the US. Ms. Rosen has a master's degree in business administration from Ellis College of NYIT, master black belt in six sigma and has various certifications in human behavior and business performance. To contact Ms. Rosen for speaking engagements, interviews, articles or networking opportunities please call 732.737.1999 or email debbie.rosen@energage.com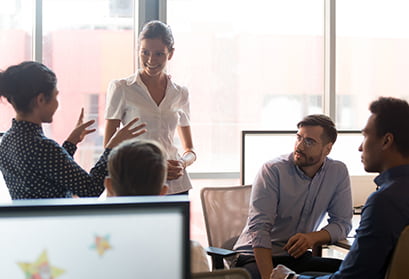 Three Ways to Engage Your Employees
Employees who are engaged with their work, their teams, and the organization benefit your culture, customer service, and product quality – not to mention, your bottom line.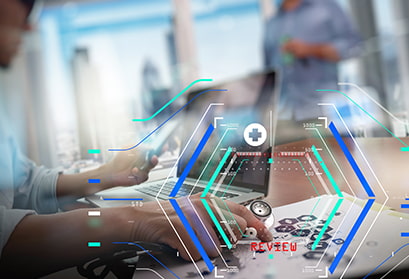 Three Key Benchmarks for Healthcare Organizations
Used properly, benchmarks can provide the inspiration and drive to achieve real growth. They'll also help you to avoid the "we'll never get there" and "they're nothing like us" vibes. Here are three every healthcare organization should consider.