Ethan Salk
Ethan's background in Industrial & Organizational Psychology enables him to find meaning in survey results and translate those insights into action. He is passionate about data interpretation and visualization. In addition to his role as Manager, Insights & Analytics, he is the Content Lead for our Energage Connect platform and manages our Research & Data Analyst team. Prior to joining Energage, he analyzed employee survey, performance, and retention data at eBay and developed employee assessments at the Tennessee Valley Authority.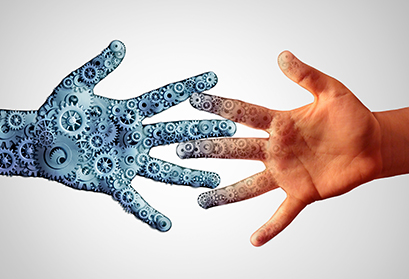 Blending Human and Machine to Deliver the Best Survey Results  
How Energage Learned to Stop Worrying and Embrace Artificial Intelligence
There's tremendous opportunity in bringing more value to your business by rethinking how to blend human and machine to get the best of both "brains." AI won't replace humans, but it will make those willing to leverage it faster and smarter.