Terri Casey
As a human resources executive and employment attorney, I partner with clients to help them give the best to and get the best from their people. I help employers ensure maximum return on their human capital investment while minimizing their risk exposure. Working with leaders, together we create a culture resulting in significant reductions in employee turnover and an employer brand that attracts top talent. My rapid results approach means you don't have to wait years to see the benefits of a culture shift. My book, "Fifty Shades of Red" due out in September 2019, is a practical guide for individuals looking to ensure their next employer's culture is as good as they claim it is. On the flip side, it challenges employers to ditch common but outdated practices that drive away today's workforce.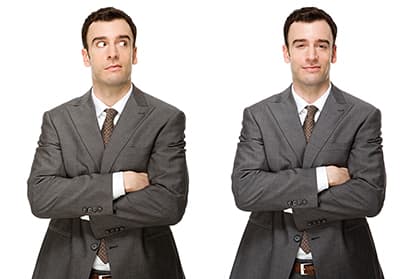 Satisfied Employees vs. Engaged Employees: How to Spot the Difference
What's the difference, and why should you care?
Talk of company culture and employee engagement is everywhere, and a majority of CEOs rate company culture as a key factor in organizational success. But not long
ago, the conversation revolved around employee satisfaction. So, what's the difference between a satisfied employee and an engaged employee?