Forge a Winning Culture
Learn how Top Workplaces unleash potential and inspire performance.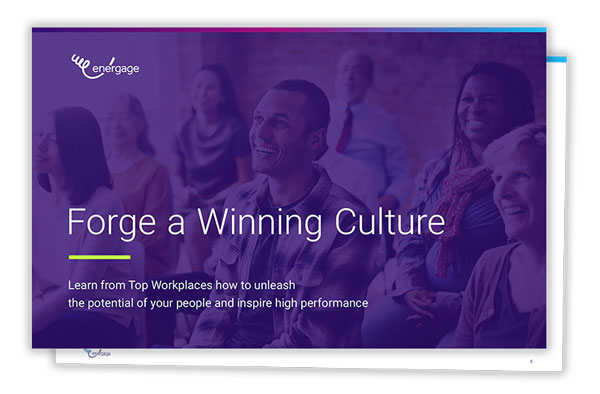 To win today, you need people who can react quickly and make decisions autonomously. Your culture — the shared values and shared priorities of your organization — is the only way to create this agility.
In this new eBook, the Energage team shares insights into the business imperative of building an intentional culture, and not settling for a culture that emerges through happenstance.
You will discover why raising the trust level and getting your workforce connected at scale are key strategies in achieving the culture you need to deliver on business results.