Moving Beyond the Pulse Survey
Three steps for true connection at work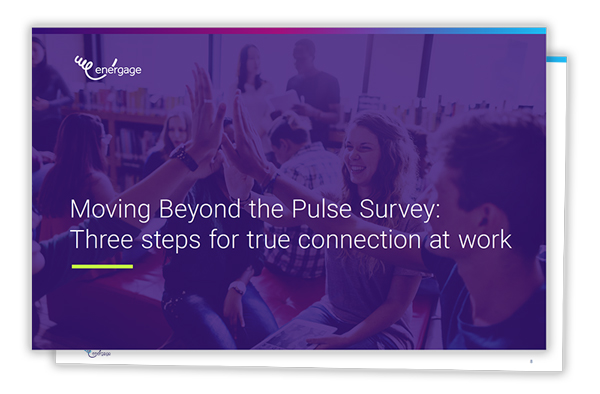 Pulse surveys are a quick way to capture employee opinions and gauge employee engagement. And there's nothing wrong with that. But it's time to expect more.
Replace yesterday's pulse survey with a modern solution that embraces a more holistic approach to creating connections, gaining insights, and building trust.
We've seen firsthand how this shift can foster more employee participation, raise critical issues, and build engagement – and it can do the same for you.