Beyond Pulse Surveys:
True workplace connection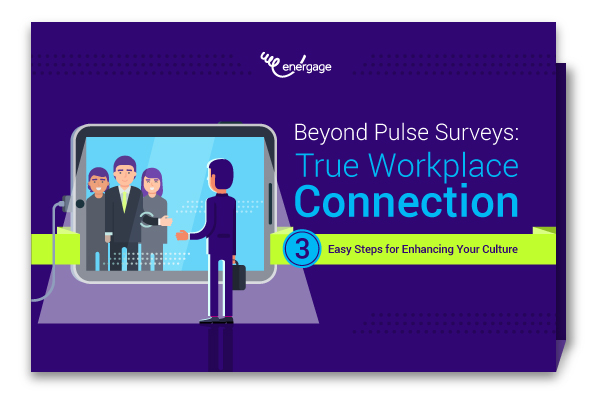 Pulse surveys let you quickly capture employee feedback. But it's time to expect more.
It's time to adopt a more comprehensive, integrated approach to connecting with your employees and building your organization's culture. We'll show you how.
Here are three key steps to start moving beyond conventional pulsing. You'll see the principles that drive a modern solution to create true connection at work.
Get the infographic now.