A company bonus is nice. A $100,000 bonus is life-changing.
That's the amount pocketed this year by employees of Hilcorp, a Houston-based, privately held oil and gas exploration and production company. They are living "Dream 2015," a five-year incentive plan that offered a $100,000 cash award if the company doubled its production rate, reserves, and value. The company reached those goals in April and checks were distributed to all employees in June, the Houston Chronicle reported. Employees hired after June 2011 participated on a prorated basis.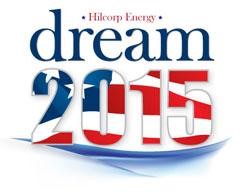 Founded in 1989, Hilcorp has 1,400 employees nationwide, with more than 400 based in Houston. The company ranked fifth onHouston's 2015 Top Workplaces list—this year being the sixth consecutive win for the mid-size organization.
The $100,000 bonus was life-changing for many of the company's employees. New homes. Debt reduction. College tuition for children.
"We had a huge celebration in the corporate office and in the field after we made it," Hilcorp CFO Shelbie Dezell told the Chronicle. Incentives helped employees overcome the challenges of falling energy prices. "Lower prices created another goal for us to accomplish and prompted us to look for better ways to do things," Dezell said.
But the big bonus program isn't just an altruistic carrot. Hilcorp teaches employees to work like owners, to strive for goals that everyone understands and to reward every employee, regardless of their role, to make the company successful. It's part of Hilcorp's open-book management principles, which include:
Know & Teach the Rules: Educating employees to think of themselves as oil and gas business owners.
Follow the Action & Keep Score: Providing daily updates on company performance to all employees.
Provide a Stake in the Outcome: Rewarding all employees when goals are achieved to inspire them to work like owners.
This isn't the first time the company has offered big rewards to employees. In 2011, it gave each employee a $50,000 voucher for a new car for meeting five-year goals in its "Double Drive":  doubling Hilcorp's value, oil field production rate, and net oil and gas reserves.
That's a lot of money. But Hilcorp executives say workers have created a lot of value. Executives believe the incentives spur employees to work that much harder to reach goals.
Now that the "Dream 2015" challenge has come to a close, Dezell told theChronicle that company executives have started working on a new five-year vision plan. "We feel that it's important to always have goals," she said.
Hilcorp's generosity extends to charity as well. Each new employee gets $2,500 to award to an organization of his or her choice. Then each year, the company matches up to $2,000 in charitable donations. The program is designed to promote each employee's ideals.
Employees say their success also has a lot to do with their founder and CEO, Jeff Hildebrand, who is accessible, communicates openly, and makes each employee feel valued.
"Hilcorp is a rare company that cares deeply about all of its employees," one of its employees commented. "We are recognized for all working hard and we all reap the benefits."