Employer Branding
Amplify your unique culture story to recruit and retain the right talent
Benefits of a positive employer brand
More Qualified Applicants
Energage Employer Branding analyzes survey responses from employees to uncover key aspects of a company's culture and employee experience.
Employer Branding then generates validated, customizable content organizations and employees can post to websites, social media and printed collateral to positively influence target candidates and retain top talent.
Earn Culture Badges
Third-party certified achievements highlight unique cultural strengths based on real employee data.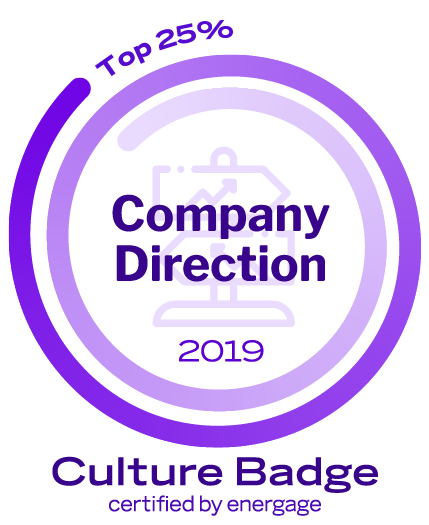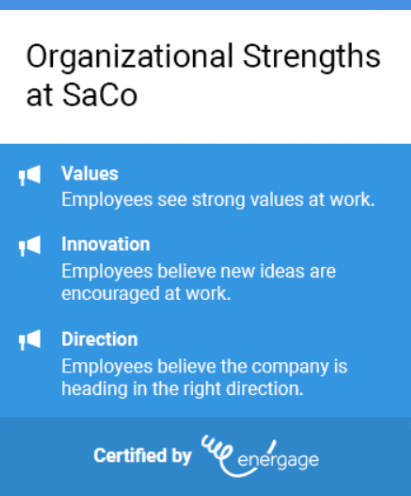 Compose Culture Facts
Embed widgets with customizable content to help job seekers, customers, and key stakeholders understand your culture through the words and sentiments of your employees.
Share Your Story
Configure, publish, and share Culture Facts and Culture Badges on websites, intranets, digital displays, and career pages.
Equip employees with advocacy content for social sharing.
Inform and broadcast an employee value proposition that attracts and retains employees with characteristics that fuel your business strategy.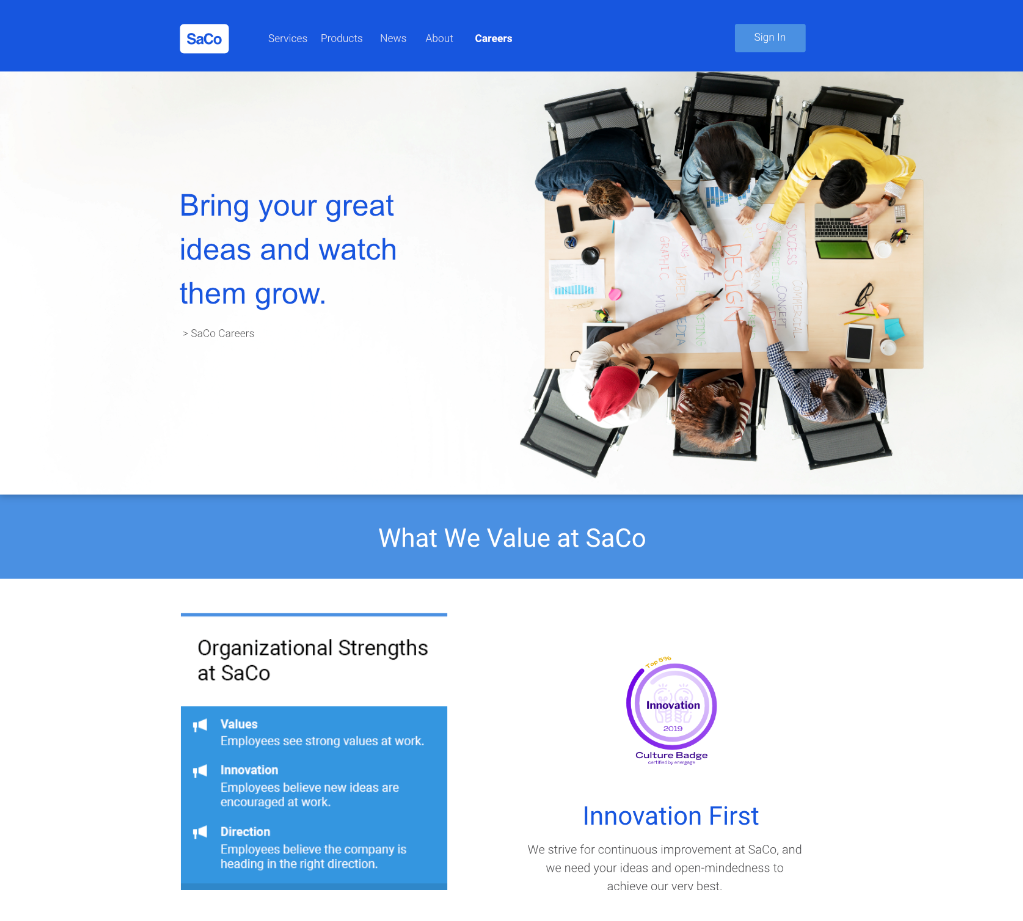 Speak with our team to become a talent magnet
Certified by Energage
After 13 years of extensive culture research and more than 20 million surveys through our Top Workplaces program, we know what winning cultures look like. Now, we've created a way to analyze and share what makes a culture unique. That's why you'll see "Certified by Energage" on all content published through Employer Branding. Viewers can trust that it represents the authentic voice of their employees from a trusted third-party.