Five Best Practices for a Successful Return to Work Plan
Planning for the return to work is a big topic on the minds of business leaders right now. There's pressure to move carefully, yet quickly, and the actions you take will have a lasting impact.
While there isn't a one-size-fits-all answer, these best practices will help to set you up for success.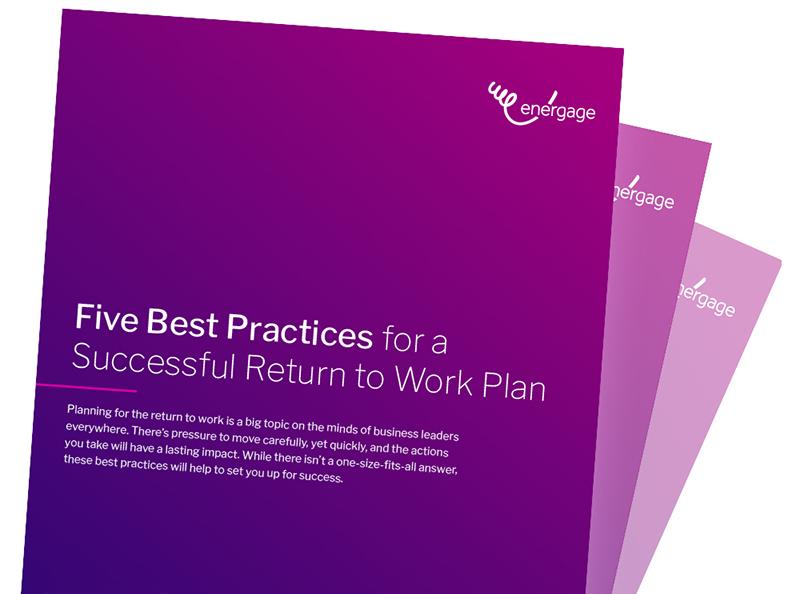 Get Your List of Best Practices