Inside Detroit's Top Workplaces:
Good Things Come to Companies that Invest in Culture
When companies invest in employees who have good attitudes and who show effort, good things will follow, top business leaders in Detroit say. Find those people, motivate them, and keep them.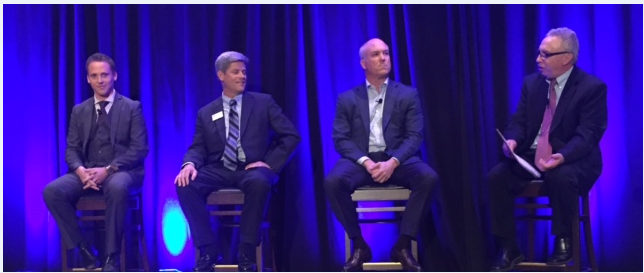 Nearly 500 people heard that advice from Bill Emerson, CEO of Quicken Loans; Jim Proppe, managing partner of consulting firm Plante Moran; and Michael Rosenberg, CEO of Detroit Business Consulting. The executives spoke at the 2015 Detroit Free Press Top Workplaces event, in a panel discussion moderated by Detroit Free Press business columnist Tom Walsh.
On building a culture:
Rosenberg said he likes to recruit all types of employees from all kinds of backgrounds. "We don't judge people based on background or the schools they attended. I want to see how hard they can work and what they can do."
Proppe said culture is the No. 1 reason why people join his firm. "We're very careful to nurture and build it."
Emerson believes in making sure employees are engaged and challenged every day. "It gives folks an opportunity to think, it gives folks an opportunity to create, and it gives folks an opportunity to present."
[bctt tweet="Leaders say good things come to companies investing in employees who have good attitudes & show effort." username="WPDynamics"]
On creating productivity and positivity:
"We push people really hard to get the best out of them," Rosenberg said.
"We try to entrench people in the firm" by offering a good work/life balance, Proppe said.
"If you can help them be successful, they will be thankful for what you do," Emerson said.
On understanding millennials:
Proppe said: "We've learned to tap into differences about how they work. They have great critical thinking skills. It's an energy we can tap into."
Emerson commented about giving people support and resources to succeed: "When people have the tools to do their job every day, they appreciate that."