How To Have A Great Workplace Culture
Habitec Security's president, John Smythe, was only 22 and just a few months out of college when he received a shocking phone call from his father. "Hey, I've been diagnosed with leukemia," his dad said. "You need to come home and start learning some of this stuff."
The family business was a security company James Smythe founded in 1972. His son, who had never given much thought to joining the family business—let alone running it—was thrown quickly into responsibility. There was little time to learn at his dad's side. Six months after that phone call, his father died at age 56.
Earning a Top Workplaces award reinforces the importance of Improving Company and Workplace Culture
In the decade since, John Smythe has built on his father's legacy, turning Habitec Security into a Top Workplace in the Toledo area two years running. John is quick to credit the improving the positive workplace culture his father built. But he's also made the company his own. He's allowed flexible hours and working conditions; some employees work from home. To him, being a Top Workplace "reinforces what we've tried to do for years, and that is to create a great culture." The company uses the Top Workplaces designation in recruiting. It's on email signatures and business cards.
[bctt tweet="@Toledonews Top Workplaces recognizes @HabitecSecurity for its healthy #workplaceculture." username="WPDynamics"]
2. Habitec's trust-based culture helps the company thrive
John Smythe graduated from the University of Dayton with a degree in finance and marketing. But he was so clueless about running the family business that he bought Accounting for Dummies when he started. To add to his challenges, the company's CFO left three months after his dad died.
But the core sales staff and management team stayed. That stability gave Habitec a chance to succeed and time for John to learn. Some members of his executive team have been with the company for 35 years. "The culture is the key to this thing. That has never changed. We have fantastic people," John said.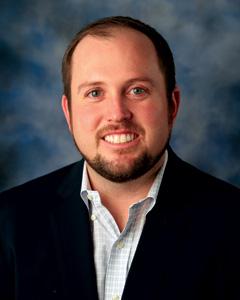 "I grew up with a lot of these people. Our culture is pretty laid back, but the expectations of performance are there. People appreciate that hands-off approach. We put a lot of trust in our people. And that goes a long way."
See a demo to learn how our platform can improve your workplace and company culture.
3. Results of employee engagement survey guides an action plan
The survey results have also confirmed some weaknesses, such as training. In a business that is very product and technology intensive, employees wanted more formal training. "You've got to be on top of that. And the survey allowed us to create an action plan."
Compared with other companies in the security and protection field, Habitec rated higher than average last year in both alignment and management.
"We really love the WorkplaceDynamics survey and it has a lot of value to us. It's kind of rare where you can set benchmarks for employee morale and how to drive those numbers. This is a way to get those kind of benchmarks and understand our weaknesses and strengths."
"We always like to think we're special, but this does reinforce it and drives it home," he said. "The employees appreciate seeing it, too. It's nice to have that validation."
4. Setting a standard for success
Habitec has attracted industry recognition for reducing false alarms. It boasts a cancellation rate that's half the industry standard. Its Net Promoter Score, which measures an organization's promoters and detractors, is 76 on a scale of -100 to +100. "People like doing business with us because of the type of people we have working here, and because we're very good at what we do."
As executives go, he's still young, just 33. He's attracted recognition from Security Systems News for its "20 Under 40" awards. What would his dad say? "He never got a chance to see me really learn the business, but I think he saw it in me that I'd have the chance," Smythe said. "His last words to me were, 'Help people.' He was a good man."
The company has a program called Habitec Heroes that supports community causes, particularly the Leukemia & Lymphoma Society. The company donates money based on employee suggestions.
That focus on helping people trickles down. Help your customers, take care of your employees, help your community. "If you do everything well, you're going to have a good business, and thank God we do."