Diversity, Equity, and Inclusion Offering
Uncover culture blind spots to hear every voice equitably
Foster a diverse, equitable, and inclusive environment to strengthen recruitment and increase retention
Organizations that prioritize diversity, equity, and inclusion (DEI) experience higher performance, increased revenue, and better recruitment and retention rates. Energage can help you ask the right questions, identify gaps so you can focus your efforts to have direct impact, and put you on a path to greater success.
Start the conversation
Collect feedback on how inclusive your organization's culture is with research-backed statements targeting common DEI themes.
Explore culture differences
Harness the power of comparative analytics with enhanced custom demographics generated within your Insights subscription segmenting scores by race/ethnicity, gender identity, age, and more.
Focus and compare
Visualize gaps between groups to understand the most critical pockets of concern with a custom-built DEI report.
Align and Inspire
Review the D&I report and targeted action areas with an Energage specialist to gain additional context, learn best practices from Top Workplaces, and drive stakeholder alignment.
Powered by Insights
Energage's patented comparative analytics adjust for demographic variables to identify poor employee experiences from traditionally under-represented groups. Against our unmatched benchmark of 22 million employees, we compare individual's scores to others with similar salary, job grade, tenure, and employment status at similar organizations. These algorithms are what enable our platform to identify which scores stand out in a true comparison, empowering you to make informed, data-driven business decisions.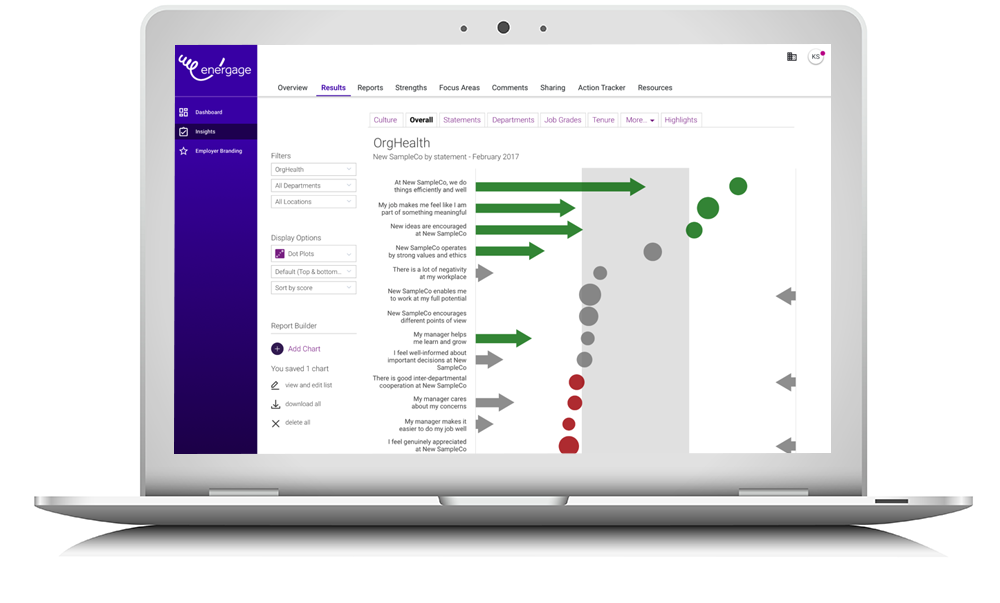 High-impact data visualization enables rapid understanding of culture dynamics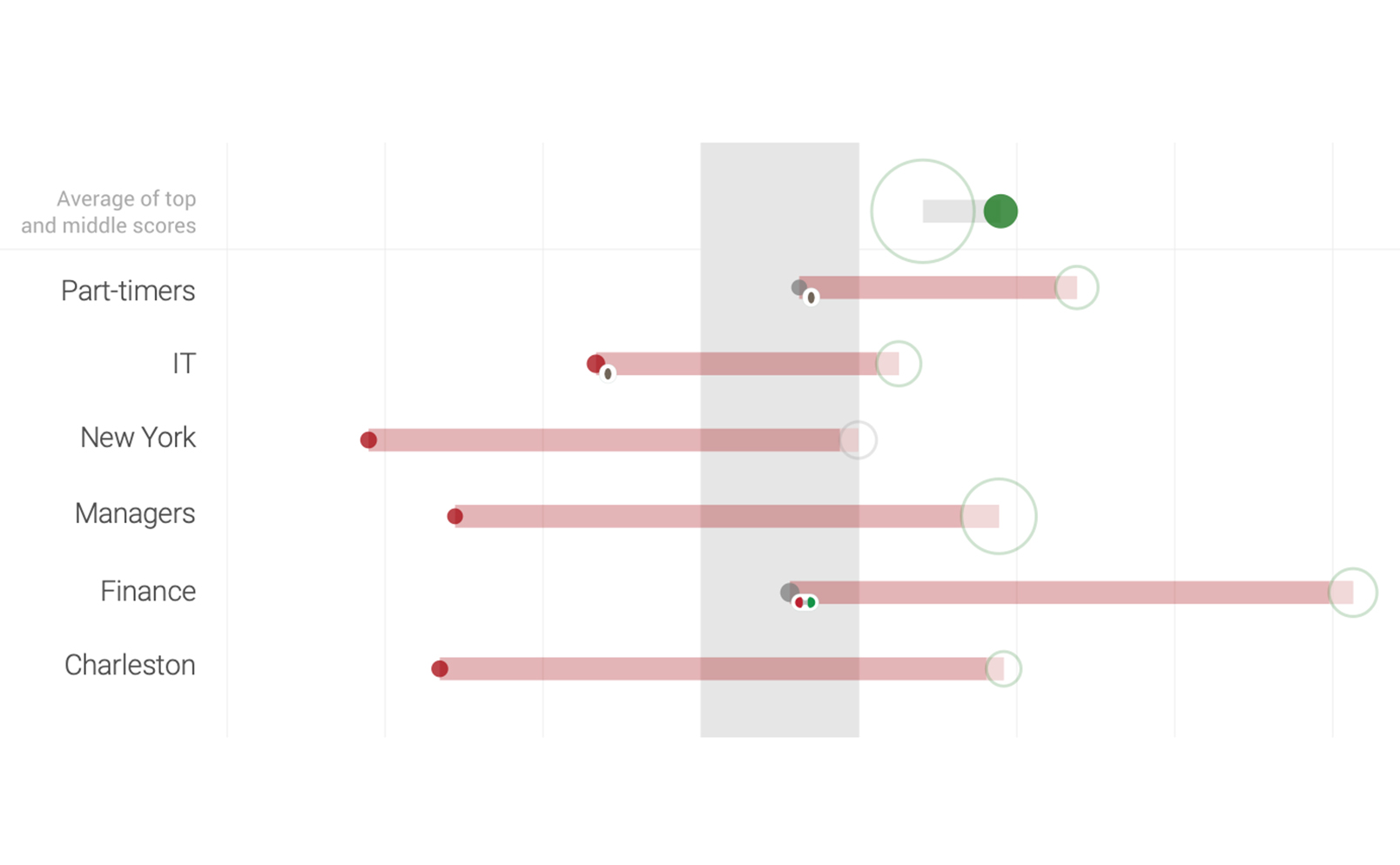 See the segments in which females scored most negatively compared to other gender groups.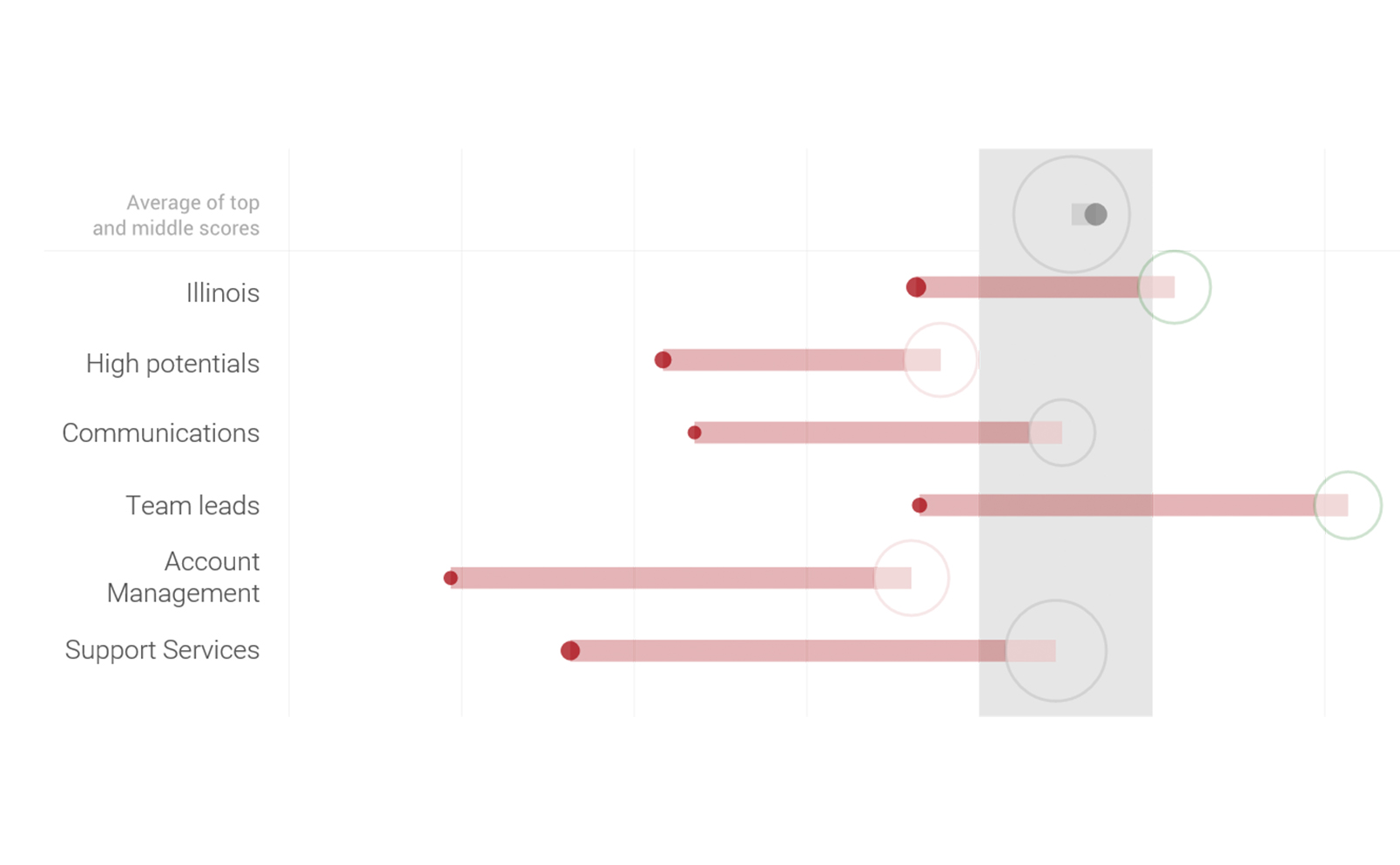 Uncover areas where minority groups scored the most negatively relative to other ethnicities.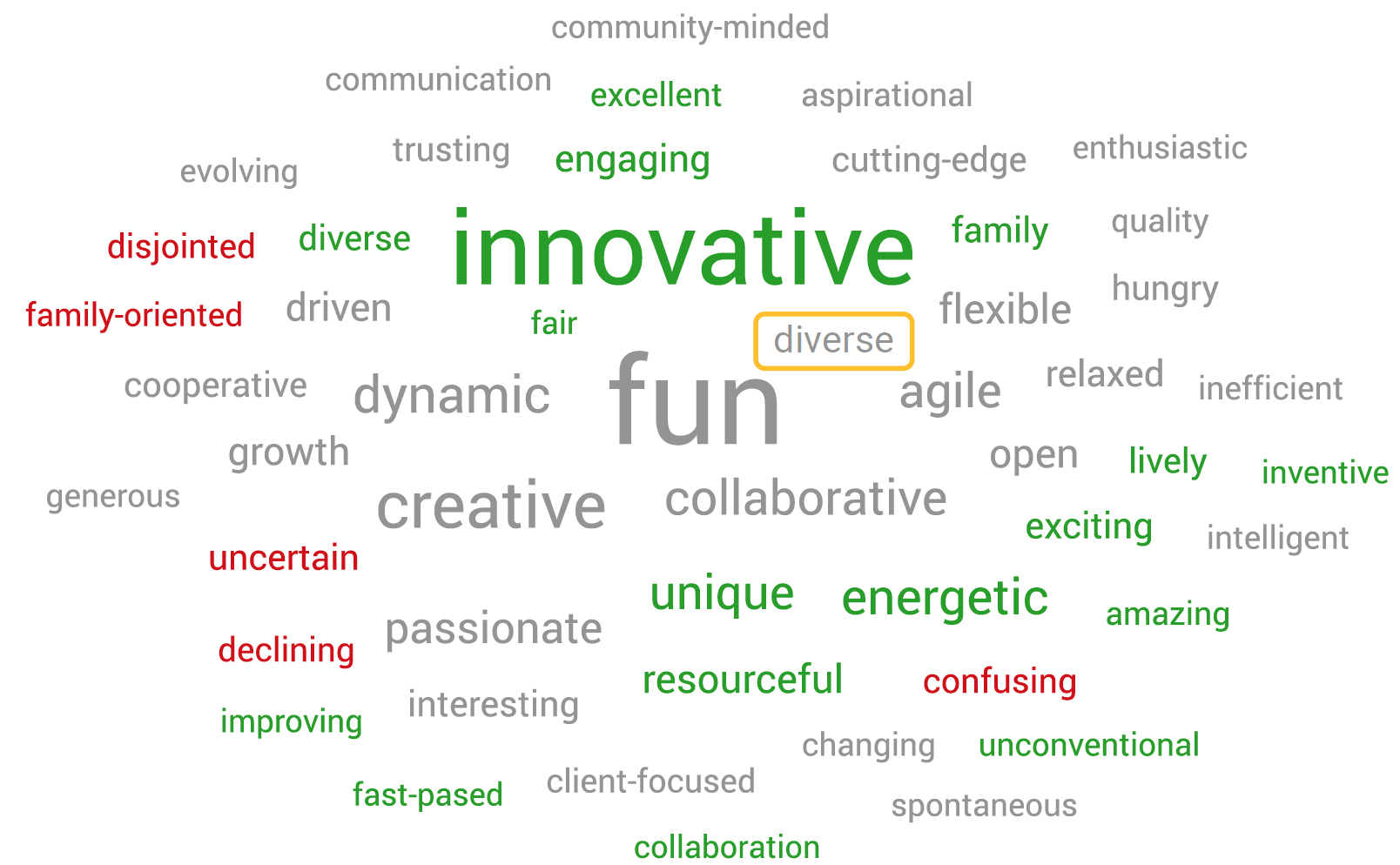 Custom culture clouds based on the industry's most robust benchmarks makes it easy to understand and communicate your diversity, equity, and inclusion results.
Diversity, Equity & Inclusion Stats
67% of job seekers consider workplace diversity an important factor when considering employment opportunities, and more than 50% of current employees want their workplace to do more to increase diversity. (Glassdoor)
Organizations with above-average gender diversity and levels of employee engagement outperform companies with below-average diversity and engagement by 46% to 58%. (Fast Company)
Higher representation of women in C-suite level positions results in 34% greater returns to shareholders. (Fast Company)
Take the first step towards DEI success.