2016 Top Workplaces:
Achieva's Workplace Culture Creates Engaged Employees Dedicated to Community Service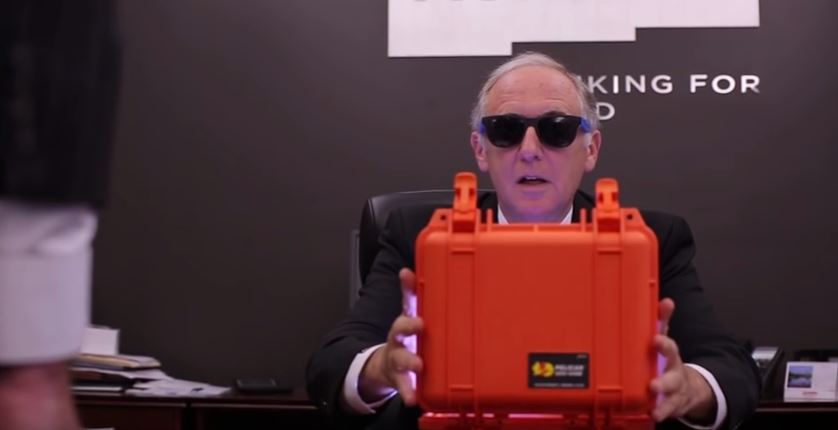 When companies earn Top Workplace status, celebrations often ensue. Achieva Credit Union in Florida takes it a bit further. It loves to make videos. Lots of videos. Don't be surprised to see its leadership team spoofing car commercials. Or busting a move to the latest dance hit.
This year, Achieva has even more reason celebrate: It ranked No. 1 among medium-size companies in the Tampa Bay Times Top Workplaces program. So of course, it created an action adventure to mark the achievement. Why not?
Funny videos might seem an odd undertaking for a financial institution, but it fits with Achieva's culture. This Top Workplaces company knows how to work hard, play hard, and have fun. And they attract like-minded people. Some 40% of hires in 2015 came from employee referrals. "It draws people when they understand the mission," President/CEO Gary Regoli said. "They dig the mission."
[bctt tweet="@TB_Times Top Workplaces winner @AchievaCU knows how to use its award to attract top talent #recruiting" username="WPDynamics"]
What's the mission? It's about teamwork and a deep investment in the community. The company's slogan is "Banking for Good." One employee put it this way: "We're making a difference in each other's lives—and in the lives of our members."
Achieva's Top Workplaces environment is not like your typical bank, and it's evident from their most recent employee survey: Employee engagement was at a whopping 80%, which is 18% higher than WorkplaceDynamics' industry benchmark for credit unions. Employees gave exceedingly high marks to their workplace for encouraging new ideas, feeling appreciated, interdepartmental communication, feeling well-informed and clued-in senior managers.
Its headquarters in Dunedin is home to nearly 200 employees; an equal number work in the company's 24 branches in six counties. (One of those branches in located in Northeast High School in St. Petersburg, where students learn through doing.) In discussions with several employees, they described how the company is different from other banks and other places they have worked:
Leadership is engaged: "Nobody's living on their titles" is how one employee put the leadership culture at Achieva. Leaders are visible. They ask for feedback and act on it. Leaders shadow employees in departments and branches to keep the conversations doing. This helps turn the conversations from "Why are they here?" to "Cool, they are here!"
No silos: Regoli broke down communication barriers after he arrived eight years ago. Everyone is required to play in each other's sandbox. There's a lot of two-way communication, from the headquarters to the branches and back.
Communication and connection: Achieva holds quarterly communication meetings and twice-a-year "state of the credit union" meetings. An employee council meets with Regoli quarterly. Company-wide emails update employees on policy and procedure changes, project updates, fun facts, wellness tips and upcoming events.
Growth opportunities: Employees say they are pushed out of their comfort zone – in a positive way – to do something different and better. Training programs help employees learn and succeed. Transfers are encouraged. One employee has been promoted to a new position 11 times. "We are brave in that way," said Tara Murphy, senior vice president for retail sales and service. "It's energizing to come to work every day."
Benefiting the community: Like many companies, Achieva gives generously (it sponsors 75 baseball teams and 300 soccer teams). But more impressively, Achieva rolls up its sleeves by hosting and staffing community events. That includes runs, a scrapbooking event, and an annual boxcar rally. Money raised from the events goes to local education programs. "I could not find another company that does this much good," one employee said.
Adding to the community: At its headquarters this year, Achieva opened Paw Park, a dog park that's not just for employees. It's open to the community. So is the headquarters itself; Achieva has a community room that local groups use.
"You don't often find a workplace that is that embedded in the community," one employee said. "They love from the inside out."