Preparing Your Workplace for the Shift from "Do and Repeat" to "Think and Solve"
McDonalds, WaWa, and the Front Lines
American Jobs are moving away from "do and repeat" work to "think and solve." Atlantic magazine reports this month that 40 percent of Americans work in roles that are largely task-driven, do-and-repeat work. Just three-years-ago the number was 49 percent. Some executives are pushing back on this focus, saying there's still plenty of "do" jobs out there: flipping burgers, driving trucks, stocking shelves, and construction jobs.
But as Beth Rogers — part of our management instruction team — points out, you may soon have to cross flipping burgers off the list.
McDonalds and the Role of Automation
Rogers reports that at her neighborhood McDonald's (near Fenway Park in Boston), you can order your Big Mac from a touchscreen or pre-order on an app that recognizes when you enter the restaurant and then begins the cooking process.
In the "MickeyDs" of the future, it seems you'll only have to interact with a human when something goes wrong — say, when a human uses the app or kiosk incorrectly. McDonald's employees will have to resolve these issues so customers leave the fast food chain still "lovin' it."
McDonald's PR says the company is combining the kiosk/app technology with a "hub and spoke" kitchen layout. First developed in French restaurants, this approach clusters food preparation to increase efficiency and reduce the number of employees.
Of course, franchisees ultimately will sort out how many employees are needed. But industry advisors are talking about a 30-percent reduction. "Instead of needing 24 people on your busiest shift, you could do it with 6-8," a franchise owner wrote McDonald's CEO after visiting the Fenway store.
Problem Solving and the Changing Roles of Employee and Manager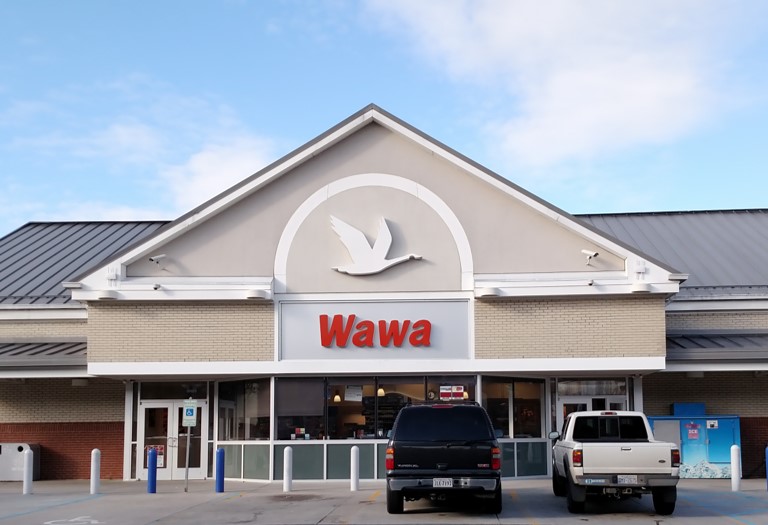 The skills required of employees working in an automated McDonalds are far different from a regular McDonald's in critical ways. With the do-and-repeat work being handled by artificial intelligence-aided kiosks, apps, and robots, humans become problem solvers and emotional counselors. That's why McDonalds' executives are looking at what attributes make the perfect next generation McEmployee and what skills McManagers will need to support them.
Inspiration may come from WaWa, a chain of convenience stores located on the East Coast, which have used kiosks for a few years. "Employees mostly interact with customers when there are questions or problems," said Dana, a WaWa store shift manager in Port St. Lucie, FL. That means everyone they hire now needs to understand how to do everything in the store — and how to do it the Wawa way.
This focuses on solving common problems as well as what tools and resources associates have to solve the unexpected. This approach is called "Educate to Delegate" with emphasis on asking the right questions, learning how to listen through a customer's emotions, and then how to make the right decisions given the facts and context.
But this approach won't work in a culture where the manager has to make every decision — or know every possible outcome. It's the employees who have to know how to use the cash register, take care of customers' dietary requirements, how many calories are in certain products, how long the "fresh-cut" mango is actually fresh, and still know how to fix the broken gas pump the WaWa way.
[bctt tweet="Companies need to prepare for evolving roles as automation changes the nature of work." username="WPDynamics"]
Your Organization's Special Sauce
In this transition to a think-and-solve economy, it's the manager who suffers most. There isn't enough time, attention, or information for them to make every decision. So, in order to be able to get on with their own work, managers should provide the ingredients before their employee's work begins. That way every employee is competent in dealing with the unpredictable in real time situations where they might normally call the manager for help. This self-confidence through learning will be your organization's special sauce.
Words Matter: Redefining the Employee-Manager Relationship
To change the relationship between manager and employee, we must first start by changing the words we use to describe the relationship. What does this redefinition look like? A prime example is the role of a Traditional Manager vs a Cognitive Economy Manager.
Traditional Managers
Supervise: Traditional managers see themselves responsible for the details of each employee's performance.
Allocate:  Traditional managers dispense resources, praise, and responsibilities based on how closely the employee's performance aligns with how they would do the task themselves.
Enforce: Traditional managers hold employees to standards of process and performance.
Cognitive Economy Managers
Coach: Cognitive economy managers see themselves as teachers, educating employees on the business and how their job fits into the business' goals and performance.
Delegate: Cognitive economy managers distribute roles, resources, and responsibilities based on alignment of skills, interest and business needs.
Counsel: Cognitive economy managers view mistakes and stressful situations as learning events for everyone, as are successes.
[bctt tweet="Redefining the manager role from supervise, allocate, and enforce to coach, delegate, and counsel." username="WPDynamics"]
This shift from "do and repeat" to "think and solve" is the drive behind the development of WorkplaceDynamics' Leading People. Managing Work, the Growth Mindset Management Course that helps organizations understand and navigate the changes they are experiencing.