Culture is how you win
At Energage, we believe that culture is the most important driver of an organization's success. To win today, you need people who can react quickly and make decisions. Your culture — the shared values and shared priorities of your organization — is the only way to create this agility.
Now More Than Ever
"Culture eats strategy for breakfast." That was true when management guru peter Drucker first said it in 2000. And it is even truer today.
We now work in a world where the best culture wins, not the best strategy. The business world is evolving so quickly that strategy or market position alone will no longer protect your business. It is only an engaged workforce and a vibrant workplace culture that will allow an organization to thrive.
Creating a winning culture is the most effective way to impact your business — from minimizing turnover and boosting productivity to increasing safety and enhancing your reputation.
Today — especially today — an engaged culture makes all the difference. Because in today's labor market, people have more options. And they're exercising them. Every day, they are asking themselves if their employers are the best fit for them and their goals. You cannot afford to answer no.
A New Leadership Mindset
Still, executive teams struggle to build the right kind of culture. No other business challenge has proven so hard to tackle. Yet no other business challenge is as important to manage.
Many of today's senior leaders did not grow up in the type of work environment that companies now need to succeed. Time and again, we hear from executives and senior leaders that they are taken back by today's workforce demands. Most leaders learned about business process, finance, and operations in business school. But culture is a new paradigm, one that requires a new mindset.
Knowing the Value Is Not Enough
If you can share your organization's values and priorities effectively, you can engage your workforce. If you're on board with the value of culture, you now have a choice to make.
Accidental or intentional — you choose (but don't go it alone)
Your company has a culture, whether you like it or not. As a leader, you can be intentional about culture, or you can let culture happen to you. Companies that don't engage in a dialogue with their employees will find that conversation taking place somewhere else, and without the company's participation. If you want to be intentional about culture, you need to ask and be prepared to listen.
Top workplaces unlock potential in people
Measuring and benchmarking engagement shows you the strength of your culture. And when we do measure engagement, Top Workplaces stand out because they implement best practices to improve engagement. As a result, they almost double the national average for engagement. And companies that have truly made employees the center of their business strategy, the top 10% of Top Workplaces, can achieve close to 90 percent engagement levels, almost tripling the national average.
Unleash the potential of all of your employees
While the benefits of unlocking the potential in your organization may be clear, how to do that is less obvious. For starters, Top Workplaces don't just focus on a small core of superstars. They focus on all of their people. They also know you don't build engagement through higher pay, lavish perks, or richer benefits.
Top Workplaces: Culture Insights for Your Company
Despite the challenges faced by most organizations, many have achieved winning cultures. To learn from these standouts, Energage launched the Top Workplaces project in 2006. Since then, 57,000 organizations have subjected their organizations to a culture pressure test, surveying over 19 million employee.
Through this extensive research, we know what good cultures look like. And here's what you should know:
Top Workplaces have employee engagement levels more than double the U.S. average
Organizations that truly place employees the center of their business strategy can achieve over 80% engagement levels
Companies that care enough to measure culture and engagement outperform their competitors
Even a small improvement to your culture can make a huge difference
Top Workplaces extensive research insights combined with the solutions and expert guidance that Energage provides helps more than 5,000 companies a year to intentionally forge their culture.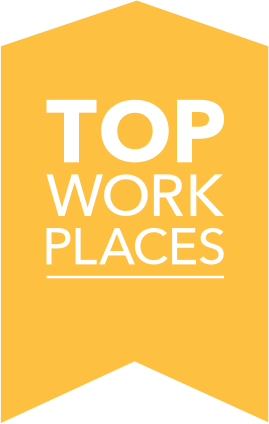 Building a Top Workplace Culture Is a Journey
The most important measure of culture is individual employee engagement. Having surveyed almost 50,000 organizations, we've seen a progression in the thinking and the maturity of an organization's approach to engagement. We call this The Engagement Journey, a continuum with six broad phases:
Myth #1: You Can't Control Culture
No, there's no such thing as a culture-less company. Every organization has a culture. As a leader, you have a choice: Will you let culture simply happen — or will you proactively guide it? Unless you intentionally steer your culture in the right directions, it can easily veer off course. Indeed, Top Workplaces research reveals that organizations that make an effort to understand and manage their culture are far better able to achieve their business objectives.
Myth #2: You Can Hide A Bad Culture
No, you can't. When values fail a company internally, it is only a matter of time before before the external culture-shaming begins. The best way to keep your reputation safe is to make sure your people feel psychologically safe. When you engage in an ongoing dialogue with your people and build a healthy culture, you protect your organization against receiving "bad press" for having an unhealthy workplace.
Myth #3: You Can't Transform Culture With Technology
This one is actually true. Sort of. Technology alone can't transform your culture — but it can empower you to measure and act on your culture; connect employees to each other, their work, and your brand; and set up your managers to succeed. Equally important, it can do so on a scalable basis across different departments, regions, and levels. In other words, technology can ensure that no employee is left behind when it comes to creating a winning culture.
The CultureTech Platform
The Energage CultureTech platform provides today's organizations with tools to identify and unleash the potential of their employees with an employee-centric approach that's needed for success.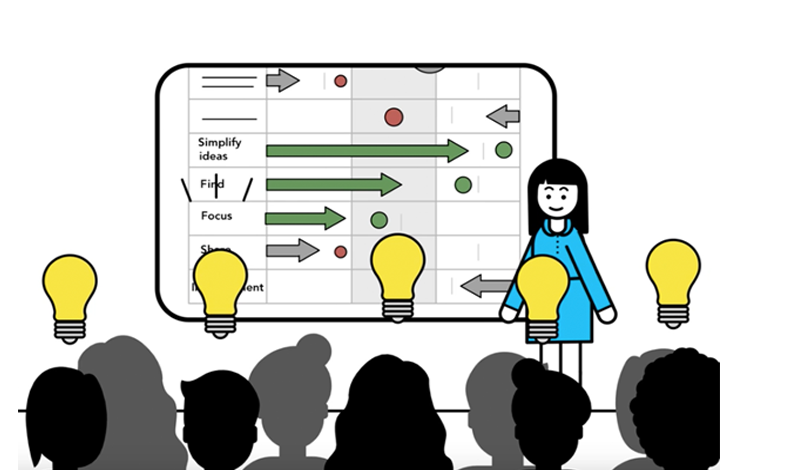 Energage Survey
Energage Survey gives employees a voice while conducting a deep-dive analysis on the key factors that influence culture. Built on over a decade of years of research and learnings from neuroscience, the survey equips executive teams to rapidly transition from data to action thanks to cutting-edge AI technology, Top Workplaces insights, and personalized guidance.
Energage Connect
Energage Connect builds trust by providing employees a safe channel for anonymous communication. The dialogue it creates safely raises issues that could be limiting the organization's success.
Energage Connect improves the efficiency of communication by simplifying employee feedback and assisting in the analysis and reporting of data, so teams can immediately decide what follow-up is required.
The integrated Culture Wall is an easy-to-use solution for social recognition. Employees value the appreciation they receive from colleagues, and the organization gets to see — in real time — interactions between teams.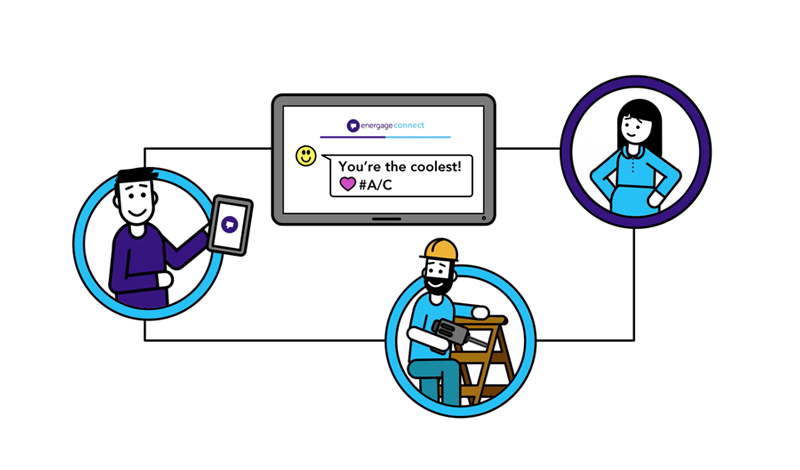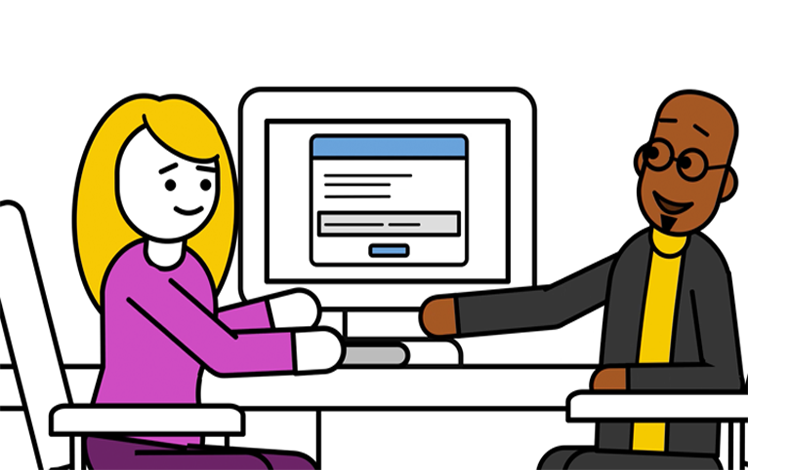 Energage Coach
Energage Coach is a cutting-edge approach for equipping managers to have development and performance, career, and conversations. Through a three-phase process, managers have the framework for bringing their employees into the conversation to explore the fertile ground where skills, interests, and organizational needs overlap.
Looking to the Future
The Energage CultureTech Platform is a robust foundation for your culture strategy. It is also rapidly expanding, with a development roadmap informed by the insights from our Top Workplaces program. Look forward to many more modules and capabilities being deployed in the weeks and months ahead.