Culture and Engagement are Top Of Mind
Large consulting firms survey CEOs regularly to better understand what is top of mind. And year after year, the story is the same. The executive 'to-do' list is focused on building stronger organizations through workforce development.
The Conference Board's 2016 survey lists six top initiatives, and five of them are related to people and culture.
Deloitte's 2017 'Global Human Capital Trends' highlights talent acquisition, employee experience, and "building the organization of the future" as key priorities.
Bersin's Human Capital Trends 2017 predicts that "culture and engagement will continue to be the top priorities".
Still, executive teams struggle to operationalize their efforts. Employee engagement scores remain frustratingly stagnant at most organizations. No other wide-ranging business challenge has proven so hard to tackle.
83%
of CEO's anticipate that their company will change significantly over the next 3 years.
– KPMG's 2016 Global CEO Outlook
77%
of CEOs concerned that skills shortages could hinder growth.
– World Economic Forum 2017
52%
plan to hire more employees over the
next year.
– World Economic Forum 2017
A Relatively New Leadership Competency
In part, the lack of progress can be explained by the fact that most senior leaders did not grow up in the type of work environment that is needed to be successful today. Time and again we hear from executives and senior leaders that they are taken back by the expectations of today's workforce. Also there is no established, proven, one-size-fits all best practice around fostering workplace culture.
Most leaders learned about business process, finance and operations in business school. But culture? Engagement? This is a new paradigm and a new skillset that is required. For most senior leaders this is outside of their comfort zone.
3 Key Challenges to Improving Engagement
Even when senior leaders see the value of engagement, progress can be elusive. At Energage, we've identified three key challenges:
Key Challenge #1:
Senior leader alignment, insights, and focus
All leaders have a decent instinct around how to get local team members engaged. But instinct alone doesn't support a strategy that can be shared and scaled up. To be effective, every leadership team needs an engagement strategy — one that they're aligned on, and one that gains has support from all stakeholders (including investors, unions, the HR team, managers, and employees).
Key Challenge #2: Overcoming the communication challenge
Employee engagement efforts rely on effective communication. Yet, employees already struggle to focus between email, social channels, meetings and IM. Without communication tools that are fit-for-purpose, it is very difficult to bring the whole organization along. Furthermore, feedback received from the entire employee base can be very difficult to synthesize effectively, making follow-on action more difficult.
Key Challenge #3:
Equipping managers
An aligned leadership team and the right communication platform in place is a great foundation. But engagement is a hand-to-hand exercise, and each employee's situation is unique. To truly align and engage the entire workforce, managers must invest time working with each and every team member to bring skills and interest in alignment with the organization's needs.
Top Workplaces: Bucking the Trend
Despite the challenges faced by most organizations, there are some that have achieved employee engagement levels more than double the U.S. average. Through the instincts of their founders, or the commitment of senior leaders, they've prioritized employee engagement as a foundation for business success.
To learn from these standouts, Energage launched Top Workplaces project in 2006. Now more than a decade later, the award program has reached more than 45 regions across the United States, attracting over 7,000 participating organizations a year.
The solutions Energage provides — and the expert guidance we offer — don't address pain points. Rather, we help you to put in place the foundation and best practices we've learned from our extensive research of Top Workplaces organizations.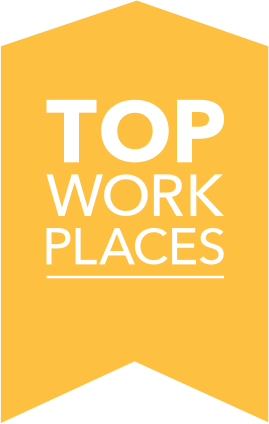 The Engagement Journey
Energage has surveyed more than 47,000 organizations — across all sizes and sectors — and invited more than 16 million employees to tell us about their experiences. Stacking up workplaces based on employee feedback, we've seen a progression in the thinking and the maturity of an organization's approach to engagement. We call this The Engagement Journey, a continuum with six broad phases:
4 Key Relationships that Drive Employee Engagement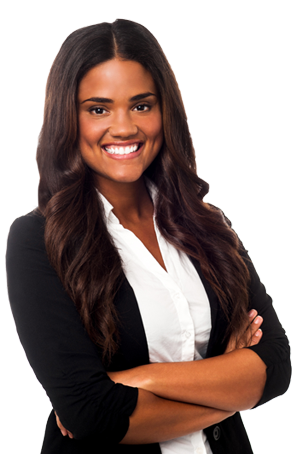 Placing Employees at the Center of Your Thinking
While there are differences in process and approach, the real factor we see emerging as organizations work their way up the maturity curve is the mindset of senior leaders.
Top Workplaces believe that the success of an organization is dependent on its workforce being engaged with the mission and goals. Leaders of Top Workplaces therefore instill an employee-centric culture where four key relationships are given careful attention.
Key Relationship #1:
Work
First and foremost is an employee's relationship with the work. We all look for work that is reasonably compensated with decent benefits. But that's not all. We also seek work that is interesting, meaningful, and that provides reasonable work/life balance. If an employee is bored, overly stressed, or frustrated by the immediate work, no other factor in the work environment can salvage the situation in the long term.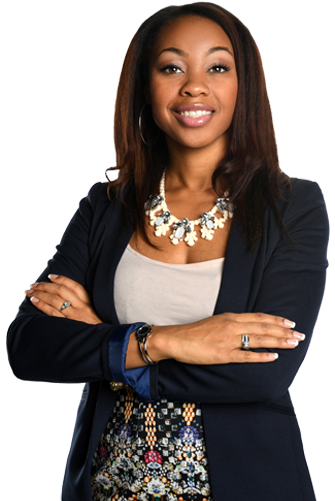 Key Relationship #2:
Manager
The second key relationship is between the employee and manager. After all, it is only in working in a close, trusting partnership with their immediate manager that employees can find the best possible match of skills and interests — and keep those aligned to the needs of the organization over time.
Key Relationship #3: Team
Third is the relationship with the team. This refers to the broader human ecosystem in which an employee operates. So the term 'team' may include colleagues, but also refer to customers, suppliers, and outside providers. We derive a strong sense of camaraderie and community from those we interact with — or perhaps a strong sense of frustration and stress when we fail to relate to them.
Key Relationship #4:
Organization
Finally, each employee has a certain relationship to the company, and by proxy to the senior leaders of the firm. Does the organization align with employees' values? Is the firm headed in the right direction? Do senior leaders instill trust and communicate openly? They inherit the culture that they behave, and employees respond accordingly.
The Employee Engagement Platform
The Energage platform aims to provide today's organization with tools to identify and release the potential of their employees in support of the employee-centric approach that's needed for success.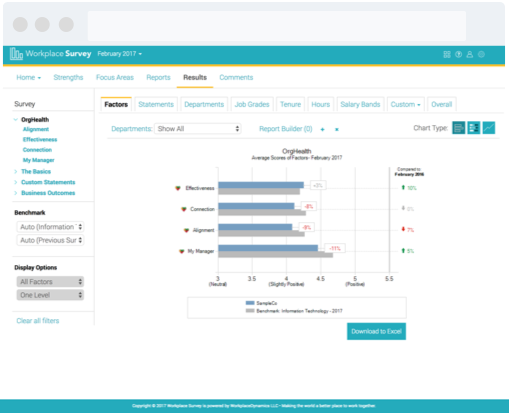 Energage Survey
With Energage Survey, organizations give employees a voice while conducting a deep-dive analysis on the key factors that drive employee engagement. Built on ten years of research and learnings from neuroscience, the survey equips executive teams to rapidly transition from data to action thanks to cutting-edge AI technology, Top Workplaces insights, and personalized guidance.
Energage Connect
Energage Connect provides employees a safe channel for anonymous communication. While the organization sets the questions, the dialogue it creates safely raises issues that could be limiting the organization's success.
This lightweight pulse survey tool improves the efficiency of communication by simplifying employee feedback and assisting in the analysis and reporting of data, so teams can immediately decide what follow-up is required.
The integrated Culture Wall is an easy-to-use solution for social recognition. Employees value the appreciation they receive from colleagues, and the organization gets to see — in real time — the interactions between teams.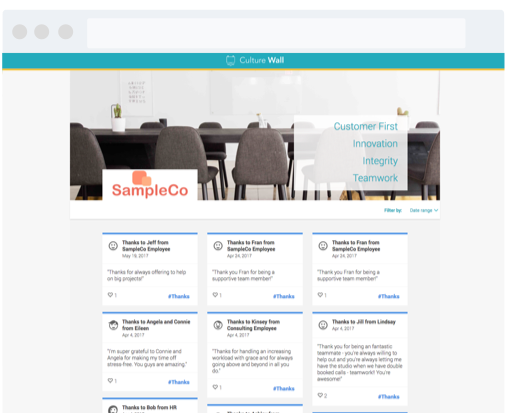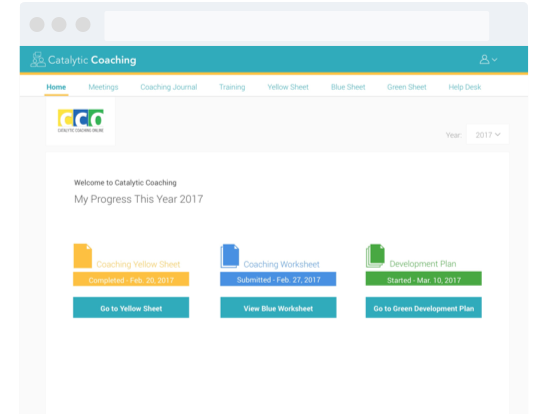 Energage Coach
Energage Coach is a best-of-breed approach for equipping managers to have development and performance conversations. Through a three-phase process, managers have the framework for bringing their employees into the conversation to explore the fertile ground where skills, interests, and organizational needs overlap. Coach is a powerful solution for driving career, performance, and engagement conversations.
Looking to the Future
The Engagement Platform from Energage is a robust foundation for your engagement strategy. It is also rapidly expanding, and our development roadmap is being informed by the insights from our Top Workplaces program. Look forward to many more modules and capabilities being deployed in the weeks and months ahead.