From the Research Desk
of Laura Santiago, Research & Data Analyst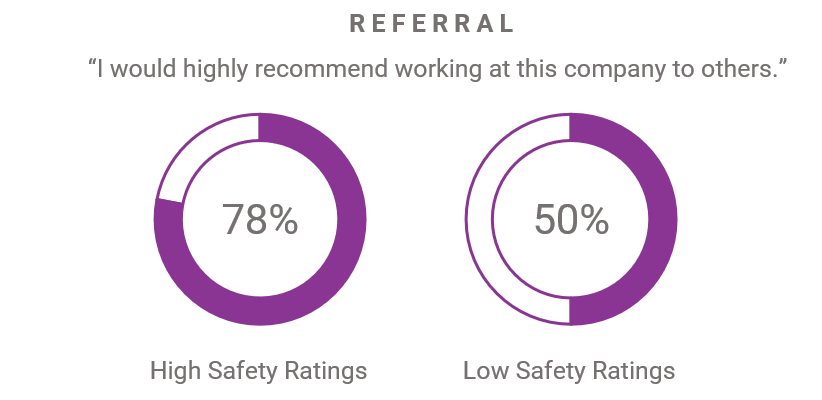 Employee Engagement: The Foundation of Better Workplace Safety
September 28, 2018
Was it the chicken or the egg?
Which comes first: Engaged employees who create a safe workplace, or a safe workplace that drives employee engagement? We invite you to read on and find out.
Engaged Employees Deliver Better Patient Satisfaction
August 3, 2018
Healthcare employees who are passionate about their work deliver better clinical outcomes in terms of patient satisfaction. To better understand why, we tapped into our healthcare dataset to pinpoint the key culture drivers that lead to higher engagement in the industry.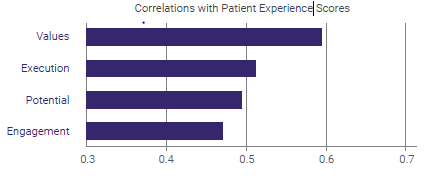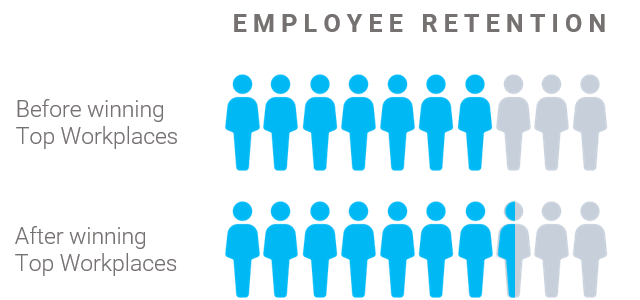 Top Workplaces Benefit From Higher Engagement and Lower Turnover
July 10, 2018
We wanted to know what changes — if any — can be observed after an organization has earned a Top Workplaces ribbon. Do they reap benefits beyond the positive press and recognition? Are there bottom-line benefits? So, we tapped into the Energage Survey data for a closer look and here's what we discovered.
Shining Light on Industry Culture Clouds
July 6, 2018
In an earlier post, we introduced our culture cloud research and shared what the clouds look like at Top Workplaces organizations. Now let's examine culture clouds by industry.
Over the past 12 months, we analyzed the results of nearly 7,000 organizations and 900,000 employees. This represents 1.4 million words used to describe culture.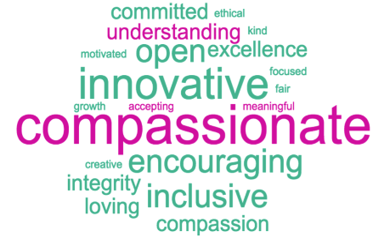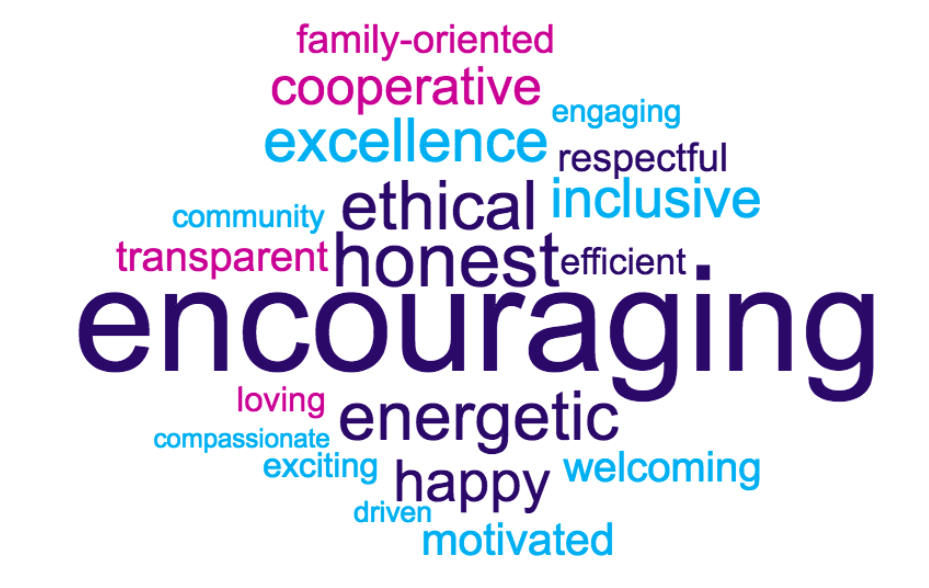 What's in Your Culture Cloud?
June 14, 2018
Some people describe culture as a feeling or vibe. But what if you could see it? Culture clouds convey how employees think and feel about their organization. They reveal pain points and barriers to performance. And they tell a story that goes beyond any stated values or mission statement.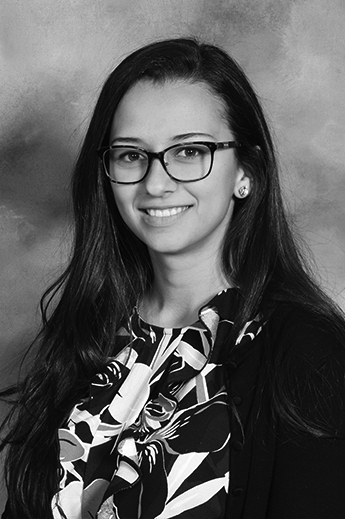 About Laura
In her role as a Research and Data Analyst, Laura mines Energage's wealth of data for insights. She is currently completing her PhD in Industrial-Organizational Psychology and writing her dissertation on organizational culture and employee engagement. As a PhD student, Laura has presented research at nationwide professional research conferences, gained experience working with a consulting organization, and learned to use sophisticated statistical techniques to gain insight into employee behavior. She loves applying all her skills to improve the lives of employees, and in turn increase retention and performance.