Six Key Contributors to Employee Engagement and Performance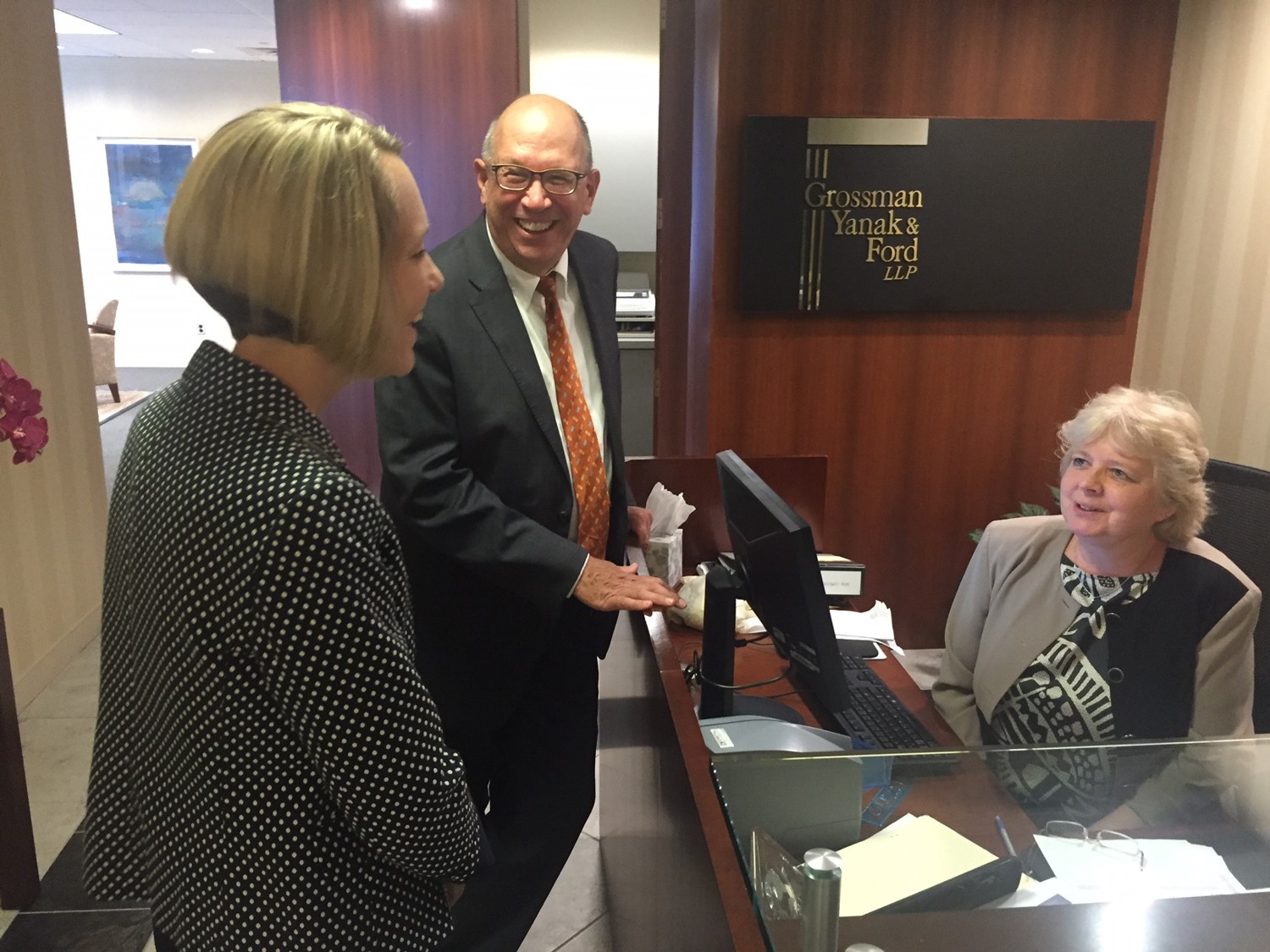 How can employee engagement help your organization to maintain Top Workplaces status over time? We asked the leader of a company who knows.
John Yanak is managing partner of Grossman Yanak & Ford, a certified public accounting and consulting firm that's been a Top Workplace in Pittsburgh for six years running. Yanak, who cofounded the firm 26 years ago, shared what he considers to be some key contributors to the company's performance and high level of employee engagement.
[bctt tweet="A Top Workplaces leader shares six key contributors to #EmployeeEngagement and performance" username="WPDynamics"]
1. Leading by example
Yanak has always believed in leading by example, especially when it comes to focusing on quality client services. "We have to do a quality job for our clients," he said. "I think it's really from top to bottom, our employees can see we are engaged. The partners are not just a name on the sign. When they see that, they are going to buy in and be engaged."
2. Showing different kinds of appreciation
Yanak pointed out that appreciation is personal and cultural—and both are important. Millennials, in particular, want more feedback about their work. They welcome positive feedback and constructive criticism. "It takes an effort to do that," Yanak said. Grossman Yanak & Ford also likes to do things as a group, which is why the firm hosts four social events per year, including a party after the April 15 tax filing deadline.
3. Valuing flexibility
Unlike many CPA firms, Grossman Yanak & Ford has many part-time employees, including managers, among its 60 employees. The company understands when employees want to start a family, or go to grad school, or want to teach. Employees rate the company high on flexibility. "We feel that it's in our interest and in the employees' interest to be flexible," Yanak said. "Our philosophy is that, essentially, by being flexible, we're going to retain our employees on a longer-term basis." Of course, in the client services business, part-timers might still might need to put in extra hours or work odd hours, but everyone understands that. "It's a give-and-take relationship. It works out well for them and works out well for us."
4. Considering compensation, staffing, and time
Yanak says his firm closely examines compensation to stay competitive, and it also is a bit unusual in the industry because it pays overtime. Still, the company is mindful that some employees don't want to be burdened by extra hours. So the company works hard to find the right balance for staffing levels. "They may not be as interested in working the extra hours and having the extra money," Yanak said.
5. Helping people reach full potential
The firm values training, responsibility, and opportunity. Its survey results show high scores from employees who feel they are enabled to work at their full potential. Yanak said the company encourages increased responsibility and allows people to move to different positions within the company. "Sometimes for us, it's a pain to do that. But if you take a longer-term focus on that, and you don't want to lose that person, why wouldn't we do that? I think we are loyal to our employees and take their interests into consideration. "We'll let people have responsibility when they demonstrate they are capable of handling a higher level of assignments," he said. "We probably give people opportunities earlier than they might get somewhere else."
6. Measuring and reacting
Yanak said the Workplace Survey results have helped him make better decisions as a leader. The company shares survey results at partner meetings and gives feedback to managers. "We do get good feedback that either corroborates other information we have or shows us some things we want to focus on in the coming year to improve," Yanak said. "We've made improvements over time, and I think the employees see we are focusing on that."