10 Must-Haves for Your Employee Engagement Survey
Employee surveys are the best way to capture the feedback you need to make data-driven driven decisions. They also play a vital role in your employee connection strategy.
But with all of the employee engagement surveys available today, how can you know for sure you've chosen one that will build the trust and confidence of your workforce and produce reliable, actionable intelligence?
Here's your 10-point checklist.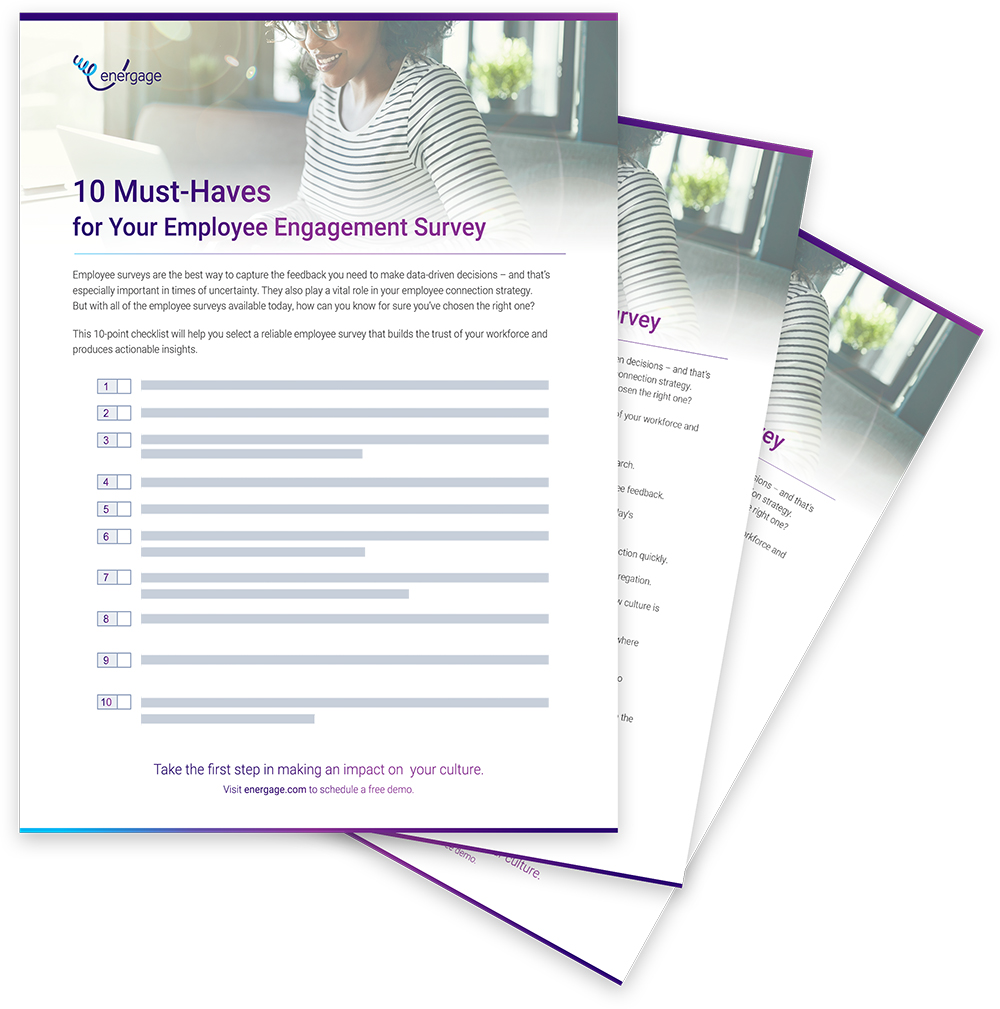 Download the free checklist