Brand Expert Says Great Companies Put Values Ahead of Profits
How do great companies create long-term success? Not by focusing on the balance sheet, a corporate brand expert says, but by improving people's lives based on strong, shared values using workplace culture.
"Great companies have an amazing opportunity to provide a lifelong impact on all of the lives they touch," said Michael Weisman, founder and CEO of The Values Institute, a research and consulting company that stresses the importance of trust and values in corporate culture.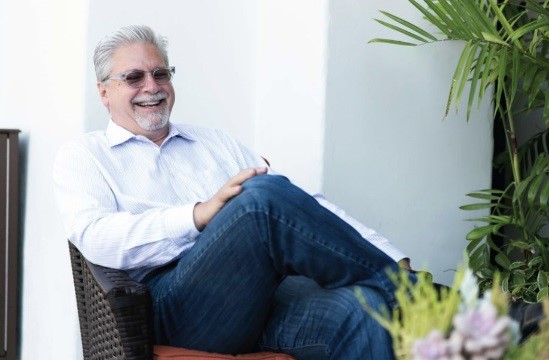 Weisman delivered his message recently to Orange County business leaders at a Top Workplaces event in Anaheim. The advertising executive and brand developer has become increasingly passionate about corporate values since the 2008 recession. He's spent years working with hundreds of companies, advising C-suite executives, and speaking with thousands of employees.
Five key values-based principles
In his experience, values are what makes great companies great. They define corporate culture: how they imagine, how they invest their time, and how they spend their money.
"Values create the foundation of every successful organization," he said. "All the choices we make in life are influenced by what we value most."
Since the recession, consumers expect more than mere transactions. In a values economy, these qualities stand out, Weisman said:
The value of values
Values give purpose, Weisman said. And without purpose, "we simply become economic agents in the pursuit of revenue."
Employees want to work for companies with values. "What is it your employees are yearning for?" he asked. It's not just to earn more profit. Leaders should nurture values inside companies to satisfy what drives people.
In a competitive sea of sameness, values help companies stand out. People want to recognize values they share. "Shared values bond us," he said.
The trust factor
Values are the gateway to trust, which he calls "the most valuable asset of any company." Over the long term, having repeat customers and developing meaningful relationships creates trust and brings tangible benefits to an organization. Weisman cited a 2002 study by Watson Wyatt that shows high-trust companies outperformed low-trust companies in total return to shareholders by 286%.
High-trust organizations create a "rabid community of advocates." He added: "Trust is earned; it can't be bought."
Weisman urged companies to keep nurturing relationships inside and out. "Living a life of values at home and at work will never show up on a balance sheet, but it will bring you peace and joy," he said.