Uber Struggles on the Road to Success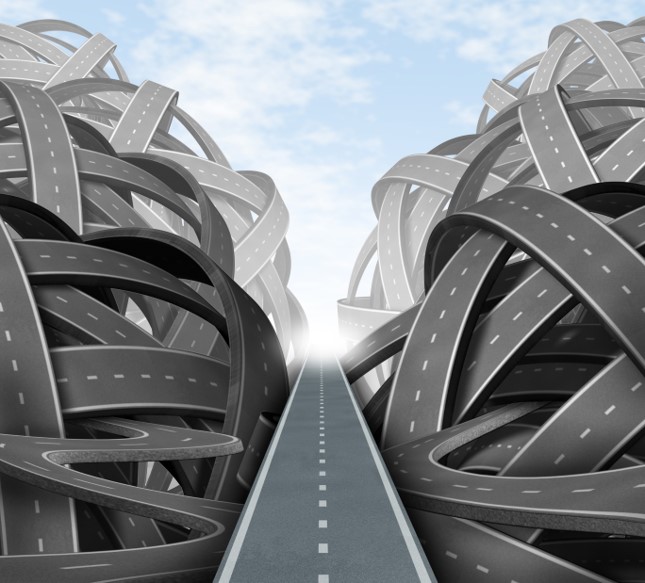 Uber is going through a rough patch. While being embraced by 16 million users and providing an income opportunity for over a million drivers, the company has always been known for its aggressive business style. But more recently, Uber's culture is starting to backfire. So what can senior leaders learn from its missteps? How can Top Workplaces build in safeguards and fail-safe measures to maintain a healthy culture?
An Ever-Expanding Rap Sheet
From accusations of harassment to video of the CEO berating a driver and prominent leaders leaving their posts, Uber has dominated the headlines in recent weeks. All of these issues arrive at a bad time. Uber's investors are hoping for a successful IPO exit in the near future. Needless to say, they don't welcome articles in Time pointing to a leadership crisis in the company. Adding to the public airing of dirty laundry, an early investor in Uber posted an open letter to the board pointing out that "Investors in high growth, financially successful companies rarely, if ever, call out inexcusable behavior from founders or C-suite executives." Success, they argue, can "never excuse a culture plagued by disrespect, exclusionary cliques, lack of diversity, and tolerance for bullying and harassment of every form."
Toxic Culture and a Damaged Brand
"The common thread is a culture that places results above all other considerations, including the well-being of its employees. Uber seems to have allowed the culture to persist—and even flourish—despite the abundant evidence that a toxic culture can drive-off talented employees, stifle innovation, reduce productivity, and even tempt workers into breaking the law," writes Oliver Staley in Quartz.
Chasing away talent could become a problematic, long-term hurdle for Uber. While the company denies seeing any talent loss right now, the attraction of working at Uber has been greatly diminished. Julie Bort writes in Business Insider, "Uber was viewed as the quintessential example of how tech could change the world, and working there was a badge of honor. But the longer employees stay, the more their reputations could be affected by the company's public missteps."
[tweetthis]Five things companies in crisis can do to get back on track and build a #healthyculture @WPDynamics #topworkplaces[/tweetthis]
Why CEO Travis Kalanick Should Be Scared
As Harry Kraemer wrote about Uber in Fortune, "Every CEO of a public or private company is expected to define and articulate the culture and act as the standard-bearer for its values." Uber's CEO Travis Kalanick certainly embodies the character of the organization: brash, self-assured, and uncompromising. The expressed values of Kalanick and Uber as a whole reveal an even more astonishing, yet well-established pattern at play in the business world. It seems boards will turn a blind eye to CEOs behaving badly as long as the company is in rapid growth mode. But when things get bumpy, as they have recently with Uber, the best option is to fire the CEO, blame him or her for the issues, and bring in a proven steady hand to repair and ready the ship for a healthy culture.
Uber has grown to a size where a new management approach is required. As such, Kalanick will either learn how to steer this large ship into safer waters or he'll be replaced by someone who can.
So Where Will Uber Build a Healthy Culture?
While an impulsive and stubborn CEO may drive a company forward in its early years, eventually disciplined leadership becomes a necessity.
One woman reporting on her own abusive treatment from Uber highlighted that "the HR team was known to be deftly afraid of Travis's tendency to blame and ridicule the women and yell at HR whenever they went in with complaints of abuse."
Kalanick has openly admitted he has to "grow up" and will actively seek out "leadership help." It seems he has realized there is a genuine need for change. Sometimes, bringing in fresh perspective turns things around. And as a first step, Uber will appoint a new Chief Operating Officer. This single change could have a rapid, positive effect on Uber's culture.
Lessons Learned: How to Build and Maintain a Healthy Culture
So how do Top Workplaces stay on track and nurture a healthy culture that embraces high performance? Uber's yet-to-be-named COO should consider the following steps:
Build an employee feedback loop. Provide employees with a safe communication channel that builds trust between the workforce and the leadership team. Selective anonymity (in which the employee can decide how much they want to reveal about themselves) allows executive teams to foster two-way dialogue and truly get to the root of an issue.
Review employee feedback as a team. If individual leaders are left to analyze data, bias and selective hearing will be at play. On the other hand, if an organization creates leadership teams to invest time in reviewing feedback data across the company, they can minimize bias while providing a more supportive environment that allows leaders to step up as one team to address more systemic issues.
Hold leaders accountable for their actions. Actions speak louder than words. No amount of lip service will progress your culture to where it needs to be.
Be prepared to replace leaders when necessary. Organizations often turn a blind eye to bad behavior when the perpetrator is delivering high results. In contrast, Top Workplaces are much more likely to coach or replace key staff who perpetrate a poor impact on the culture.
Ensure board members interact with the business to fully understand its culture. Most people sitting on the Board of Directors spend very little time in the business and must rely on objective data to gauge and correct the culture. Mitch & Freada Kapor, the early investors behind the open letter to the board and executives, captured the frustration of trying "for years to work behind the scenes to exert a constructive influence on company culture" proving that an arms-length approach does little to encourage employee workplace satisfaction.