Peter Drucker is credited with saying that "Culture Eats Strategy" – meaning that the smartest strategies will fail if the organizational culture is not supporting its execution. Today, Culture is the only remaining source of competitive advantage, and when the culture fails it can throw the organization into turmoil, fast. In this blog, we share some recent examples of when CEOs are left thinking #CultureAteMyStrategy in a dramatic way. We also explore how organizations can build in safeguards into their own culture.
What do these cases have in common?
There are a lot of common features among the #CultureAteMyStrategy cases we have documented below. In particular:
The story breaks thanks to an employee posting information on social media
Any internal memos on the subject are quickly leaked to the press
The media amplifies the story catching the organization by surprise
Often, the HR department failed to act, appeared to cover up the issue, or worse took action against the whistleblower
When a powerful executive or star staff member is involved, there often appears to be inertia or downright protection of the accused.
This Week in the annals of #CultureAteMyStrategy (Week of 04.06.2018)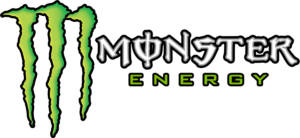 Monster Energy, the drinks company, found itself in the news this week as HuffPost published an article entitled "Trapped Inside The Monster Energy Frat House".  Following one woman's complaint of sexual harassment and retaliation for reporting it, five more women stepped up with their own stories of a toxic workplace culture.  At the center of the controversy is one executive who is awaiting a criminal trial for "allegedly strangling his girlfriend", but the cultural issues run deep according to HuffPost and the Daily Mail.  The company describes the women as "disgruntled employees" who "band together to litigate their cases in the media,"  Coca-Cola, who are major shareholders in Monster, are also at risk of collateral damage.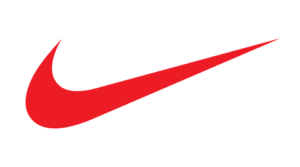 ---
The bad behavior of one manager does not necessarily point to a deep-rooted cultural problem.  Nonetheless, the news this week that Nike was asking two of it's long tenured executives to leave the company following allegations of misconduct doesn't bode well. Nike CEO Mike Parker has announced a review of HR procedures and issued a rather general memo hinting at "inappropriate workplace behavior".  The news led media outlets like Racked to go digging into Nike's reviews on Glassdoor, highlighting many posts allegedly by Nike female employees describing the company's headquarters as a frat-house culture. Fast Company, the Wall Street Journal and the New York Times followed suit.
---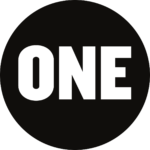 Oh no! Not Bono?  Even the U2 frontman had to admit to some culpability in the failings of his charity ONE, as reported by the Daily Mail in the UK. And according to the New York Times, the charity had "fostered in its Johannesburg office an atmosphere of bullying, abuse and, in one case, an attempt at sexual coercion."  In this case (as in many others), the floodgates were opened by a simple tweet from one staff member,  comparing the issues at ONE to the abuse faced by women in the Weinstein case. A later inquiry concluded that "the situation was not adequately addressed nor resolved by executive management."  It's a shame that the charity's excellent work is now overshadowed by these allegations and legal action being brought by employees. Not even Saint Bono is beyond having his strategy eaten by cuture.
---

In early March 2018, ESPN finds itself the target of a lawsuit that accuses the broadcaster of an openly hostile working environment for women. Adrienne Lawrence, a former ESPN host, is suing her former employer for sexual discrimination and harassment. The details shared ahead of the lawsuit make for a painful read and involve digital communications that will be hard to refute if proven true. Lawrence reported the harassment, but the HR department allegedly told her to "get used to it". The suit also alleges a direct relationship between Lawrence's complaints to HR and her being fired from the company.
---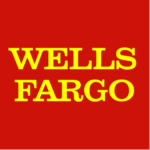 Just when we thought Wells Fargo had turned a corner, they are back in the news. The bank announced on March 2nd that four directors would step down. This move had been planned for a while, but nonetheless, it follows further accusations of improper procedures. The bank is under the extraordinary limitation of not being allowed to grow any larger until it gets its house in order, as per a government mandate. Wells Fargo's workplace culture allowed for a series of questionable approaches to managing customers accounts, most recently closing accounts rather than investigating fraudulent activity. The bank now stands accused of firing the whistleblower in the case. Meanwhile, CEO Tim Sloan denied in mid-February the bank has a culture problem.
---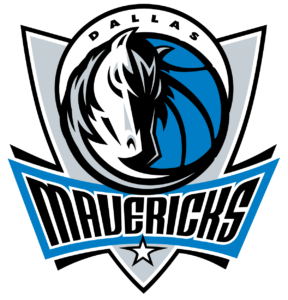 The Dallas Mavericks basketball team join the list of organizations facing harsh scrutiny. With a workplace culture described as 'corrosive' in Sports Illustrated, the key culprits were reported as being CEO Terdema Ussery and a complicit HR department. Sexual harassment and condoning domestic violence were described as an "open secret."  This all adds up to an embarrassing headache for team owner Mark Cuban.
---

People champion Google as a great workplace. But way too much of the focus is on "unparalleled employee perks and expansive Silicon Valley campus". Meanwhile, Google continues to struggle with a very public internal spat over the role of diversity and inclusion. In September 2017, the New York Times published a salary report, based on internal compensation data collected by Google's own employees, in an effort to highlight pay disparity between genders.  A recent article in Wired shares the detail of a very tricky cultural rift within the ranks of Googlers.
---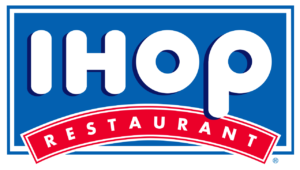 iHop came under pressure in February 2018. Vox reported sexual harassment claims by 60 workers at iHop and Applebee's restaurants in eight states since 2010. Low-paid female workers were an easy target. Far from an isolated incident, the restaurant chain fell short in its efforts to address this cultural flaw. FoxNews and other media outlets were quick to follow with similar reports.
---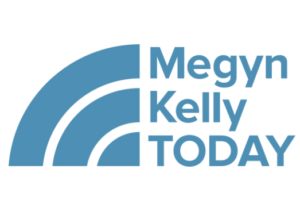 Living up to your own standards can be tough. After leaving Fox following various harassment claims, Megyn Kelly's own production came under attack. Staff writer Kevin Bleyer complained to HR about a toxic work environment. Ironically, Kelly had made facing up to bullies a key theme of her brand. And yet, her own organization apparently failed to handle the same issues internally.
---

In September 2017, the Wall Street Journal (followed by FastCompany, VanityFair, BizJournals, and others) published an exposé on SoFi's "frat house culture." It's not exactly the kind of publicity a $4B company aiming for an IPO seeks. After running a survey of all employees, CHRO Jing Liao concluded "concerted effort on building a cohesive workplace culture and in fostering communication across teams." Given the public nature of the culture shaming, Liao's comments were shared with all staff, but also with the internet at large. The SoFi experience illustrates that recovering from a sour workplace culture is far more difficult than forging a healthy one from the get-go.
---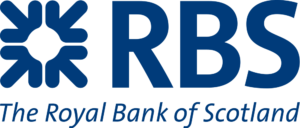 In other financial news the British newspaper, The Guardian details a confidential report on the Royal Bank of Scotland (RBS) that is "set to be published by MPs after it was widely leaked, revealing details of the bank's treatment of nearly 6,000 struggling small businesses in the aftermath of the 2008 banking crash. […] It details allegations of "endemic" behaviour by staff in RBS's Global Restructuring Group (GRG) division that managers should have been aware of."  The report alleges the bank failed to "balance customers' welfare with the desire to make money."
"Bosses were behind a hard-driving culture which put the squeeze on customers." according to reporting by the Daily Mail. The ensuing lawsuits are looking to be expensive: the bank established a £400 million compensation scheme.
---

Where to start? The unraveling of Uber's workplace culture is a prime example of one man's personality projected onto an entire organization. After engineer Susan Fowler alleged sexual harassment and a hostile working culture, the company came under additional pressure for IP infringement, avoiding the enforcement of local authorities, and berating drivers. CEO Travis Kalanick is out and the board of directors is working to salvage the $68B investors had poured into the platform.
---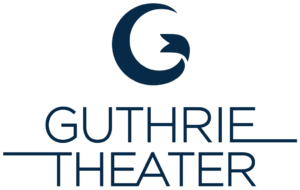 The Guthrie Theater in Minneapolis launched an internal investigation in January 2018 after staff reported a toxic workplace culture and harassment, followed by several resignations. The leadership team was taken aback by the latest allegations that surfaced on Facebook. And this despite efforts over the last 2+ years to create a healthier work environment.
---

This San Francisco Bay-based, 80-person robotics tech startup was richly funded ($85M invested and valued at $250M) and on its way up. Perry Coneybeer joined as an eager 19-year-old who chose the startup opportunity over going to college. Business Insider reports that "after she officially complained about the workplace culture, she was fired — along with the Ripcord co-founder who stood up for her." Coneybeer, like many others, turned to social media (in this case, the blogging site Medium) to share her experience, which included "objectification, marginalization, and harassment."
---

In a conversation mostly restricted to its own industry (and home country of France), video game studio Quantic Dream has also been accused of breeding a frat-house culture. This example reminds us that, as our world becomes increasingly flat and well-connected, shifts in cultural norms disseminate rapidly. France had a vocal backlash to the #MeToo movement with celebrities and intellectuals signing public statements rejecting American puritanical values. Many of these celebrities rapidly backpedaled when they were caught off guard by the wave of public opinion in France. Global economies are connected and trend together. Social norms do the same.
---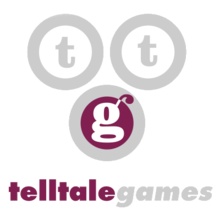 US based studio Telltale Games also got a nasty write up in Verge describing "a culture that promoted constant overwork, toxic management, and creative stagnation."  But, the article points out, this has become a character of an industry whose "worst practices can grind down and burn out even the most devoted and valuable employees".  In this long article, Megan Farokhmanesh spells out how success and rapid growth led to the culture turning sour and many talented developers leaving the firm.
---

Earlier in 2017, the unraveling of THINX's culture proved that you don't have to be large or have a male-dominated culture to fall prey to culture shaming. Co-founder Miki Agrawal was ousted as CEO position following accusations of ageism, gender discrimination, poor compensation policies, sexual harassment, and creating a toxic work culture. Following an initial expose in Racked, reporting in Fortune and CNBC followed. At the time, this mostly-female staffed company had roughly 30 employees and no HR department to call out bad behavior.
Not-for-profits also fall foul of cultural flaws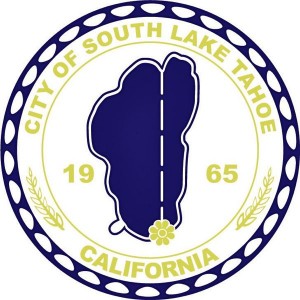 In February 2018, the Tahoe Daily Tribune reported on accusations that South Lake Tahoe's city manager had fostered a "workplace where yelling, public berating, and undue reprimands are commonplace." The situation was not helped by the fact that the HR department reported directly to the city manager.
North of the border in Ontario, hundreds of lawyers at the the Attorney General's office have reported "feeling unsafe — with "bully" bosses, fear of recriminations for speaking out, malicious gossip, and a generally toxic work environment" according to the Toronto Star.  This was all detailed in a report on culture that the office commissioned, only to bury the report for a couple of years, until it was made public by one of the staff members.  The star reports that "The report was intended to be kept secret forever and it required some clandestine work to get a copy of the document. Each copy is stamped with a unique number across each page, and those who received a copy were warned leakers would be fired."
Meanwhile the government of Australia came under fire where women describe "the pervasive culture of sexual harassment endemic to the country's politics." (see NYT) as did the Canadian National Government  (see VICE).  It's worth noting that – in a weird circular fashion, the VICE article had to note that "VICE employees themselves have faced allegations — with The Daily Beast and The New York Times penning investigations in late 2017 calling out the company's culture of sexual harassment". What goes around…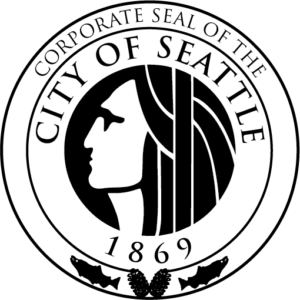 Working in the HR department doesn't offer protection, either. The City of Seattle's Human Resources Department can attest to this. Crosscut reported "an office wrought with discontent, frustration, anxiety, and even fear."  It's not great publicity for a department looking to drive change and hire new talent. Of course, the problem is amplified: a bad workplace culture leads to turnover, which means trying to persuade others to take the vacant jobs. "In a department of roughly 100 employees, there have been 72 departures since 2014," Crosscut reported.
And what could be more uplifting and soul-nourishing than taking some time off to sing in a choir?  Not so fast says Varsity, the independent student newspaper for the University of Cambridge, that reports that the famed choir has "a thankless culture marred by stress, intense pressure and sexism, where singers can be reduced to tears."
---
C-suite behavior impacts the rest of the workforce
Sadly, there are many other recent examples of company founders and senior leaders behaving badly.  These are individual tendencies and not always an indication of a deeper cultural problem. But behavior observed at the C-suite inevitably impacts the rest of the workforce.
The crumbling Weinstein company has become the cultural reference for executives behaving badly. But there are many others that have emerged recently.  Laurent Potdevin, the CEO of the women's apparel firm LuluLemon was forced out. Raj Nair, Ford's president of North America was cut loose following 'inappropriate behavior'. Casino magnate Steve Wynn resigned as chairman and CEO of his namesake company amid a storm of sexual misconduct allegations. Bill O'Reilly, Leon Wieseltier, Mark Halperin, and John Besh are others on the list.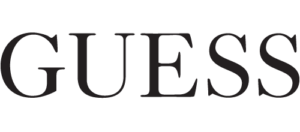 In early February 2018, apparel retailer Guess announced an investigation of allegations against the firm's executive chairman. This follows a Barron's interview in which supermodel Kate Upton told Time Magazine that "she had been groped and forcibly kissed by Marciano." And according to The Blast, the accusations involve two other former models. The whole episode started with a tweet from Upton. The damage to the brand could be profound.
"The culture of any organization is shaped by the worst behavior the leader is willing to tolerate." – Steve Gruenert and Todd Whitaker, School Culture Rewired, ch. 3 (2015)
We can expect this list to expand and for more organizations to say #CultureAteMyStrategy. The point is, we all have a responsibility to society to improve respect, inclusion, and equality. And as leaders, it's our duty to ensure the same characteristics are intentionally woven into our workplace's culture.
Read more: "Are You One Frustrated Employee Away From Being Headline News?"