Continue building your culture year-round
It takes more than an annual survey
One thing most Top Workplaces have in common is a clear commitment to supporting and sustaining workplace culture year-round. These companies don't check off the engagement box once a year — they make it a daily priority.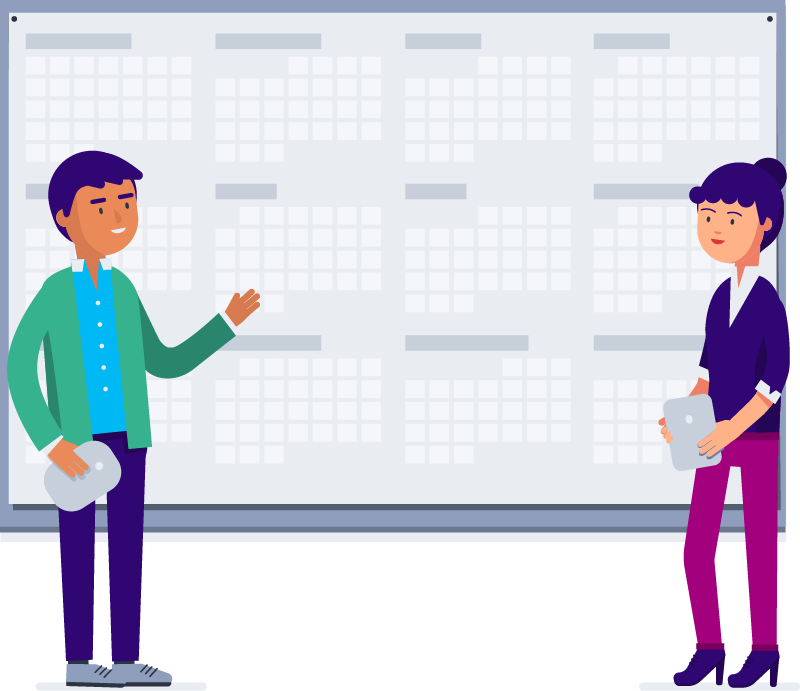 There are three phases to building a healthy, engaged culture. Successful organizations constantly work to:
Understand their engagement levels
Listen to employee feedback
Take action to improve
And then they start again.
In this section, you'll learn:
Three phases to building a healthy organizational culture:
Phase 1: Measure & benchmark
To get an accurate picture of your current culture, survey the people who know your organization best — your employees. With so many providers claiming they have the right measurement tools, how do you find something reliable, research-proven, and actionable?
Well, the right survey will:
Be quick and easy to administer and take
Use unbiased, scientifically sound questions
Allow employees to remain anonymous to encourage open, honest feedback
Enable you to compare data to peer organizations and set benchmarks
Empower you with impactful reports for leadership
Help you find strengths and focus areas to guide your engagement strategy
Phase 2: Listen & connect
Measurement's a great start, but it's action that matters. Once you understand your workplace culture, you're ready to dive deeper to understand the root issues. First, listen to your employees — explore their responses and offer opportunities to expand on their feedback. Second, connect on your strategy and ensure alignment.
The right strategy will involve:
Thanking employees and creating a custom follow-up strategy
Making sure every manager and team lead gets results for their team
Sharing local results with every employee to inspire further insight
Connecting successful teams and managers to people who can learn from them
Using survey results to help consider culture in every leadership conversation
Phase 3: Engage & grow
You have your data and you know the thought that went into it. Now, it's time to act on it or — even more effectively — let employees act on it. It's their feedback that started this journey, so empower them to move everyone forward.
This is the fun part, really. Employees get to solve their own problems, stretch their skills, and unleash their potential. They'll be glad for the opportunity to improve the organization. You'll see better results — and more engaged employees!
To improve your culture and performance, make sure to:
Start all action at the front line, only escalating topics that can't be handled at that level
Seek and empower passionate employees, no matter their role
Make it easy to visibly track action and celebrate success
Keep doing what works, but make a plan to re-evaluate later
Enforce win-win solutions across the company; anything that isn't working for one group soon won't work for others
Commitment in action
Seneca Family of Agencies, a family-focused service provider and Top Workplace, is a great example of an organization that understands how important it is to treat employee engagement as an ongoing initiative. Seneca leadership realized that to maintain culture and improve recruiting as the organization grew, they needed a way to gather employee feedback outside of one-on-one conversations.
Seneca turned to Energage for an employee survey that would help measure engagement and benchmark against other agencies. The data helped CEO Ken Berrick to understand exactly where to make changes. His two-pronged strategy included initiatives around company-wide issues and a more focused approach for work units in need of better engagement and satisfaction.
The results? A 5 percent increase in employee engagement, and a 12 percent increase in leadership confidence — scoring 14 percent better than its peers.
How to make this real
These three steps are essential to building an employee engagement strategy that unlocks potential and unleashes the boundless energy of working better together.
To accomplish this strategy, there's a specific group of leaders you need on board.
Managers hold the key to your organization's potential. Learn how you can help them unlock it.