Employee engagement: The real story
Moving from dream to reality
Most of the time, when you've got a problem at work, you just fix it. If a server goes down, IT gets a notification, the problem is fixed, and you're back in business.
But workplaces across the U.S. have had an engagement problem for a long time. Everyone agrees it's critically important, so why hasn't it been fixed yet?
Maybe it's because people don't truly believe culture change is possible. But it is. Many organizations have done it — and without breaking a sweat.
But maybe we're getting ahead of ourselves …
First things first, let's go over:
The bottom line on employee engagement
Employee engagement is the simplest way to limit turnover, boost productivity, increase safety, enhance your reputation, and support your strategy. This helps in any economy, but today it makes all the difference. Why?
Retention and recruitment are a problem in today's labor market, but engagement gives an answer.
A quick glance at talent in the U.S.
With low unemployment and few layoffs, workers have more options. Every day, they're asking themselves if you're the best fit for them and their goals.
And every day, that answer needs to be yes. Turnover's just too expensive to be ignored.
The high cost of turnover
Losing an employee can cost you anywhere from 20 percent to over 200 percent of their annual salary.2
That's a big deal for sure.
Turnover is a very, very costly part of any business, and it messes up a bunch of things. We want to avoid turnover and keep people as long as we can ... If you're working your employees too hard and you're not delivering sufficient services to the client, then both are unhappy. — Marty Kaufman, President, Accent Computer Solutions
You'll also pay for a bad reputation
If turnover wasn't expensive enough, there's also reputation to consider.
Managing your company's reputation is becoming more and more challenging. With sites like LinkedIn, Glassdoor, and kununu gaining popularity, your culture is out there for everyone to see in broad daylight. And that means you need to pay attention because you may be just one frustrated employee away from a damaged reputation, or worse — becoming headline news.
When your company's reputation is on shaky ground, so is your ability to attract top talent.
Working with kununu, we learned that these kinds of reviews are usually accurate reflections of a company's true culture. This means the talent you're trying to hire will get a taste of your workplace culture — before they even decide to apply.
With engagement, a good reputation works in your favor. Because when you have a positive, engaged culture, employees practically recruit their friends for you.
Employees who refer their company to others
* Organizations that earned a Top Workplaces award. Source: Energage
We know all of this, and still …
Though we all agree it's essential, employee engagement is a challenge for many.
So what are people doing wrong? And more important, what could they do better?
Secrets from Top Workplaces
Here's the good news: We know a way to double your engagement levels and return 30 percent more to your shareholders. It's not even that difficult.
How do we know? Through our Top Workplaces project, we at Energage have spent the past 11 years studying what it takes to inspire engagement in work cultures. In that quest, we found some answers.
The Top Workplaces difference
Out of the 47,000 organizations we've surveyed, Top Workplaces have more than double the rate of engaged employees compared with average workplaces. And take a look at the level of employee engagement at the top 10 percent of Top Workplaces: It jumps to an incredible 86 percent.
Employee engagement rate
*Organizations aspiring to be Top Workplaces.
**Organizations that earned a Top Workplaces award.
Source: Energage
Top Workplaces have a higher ROI
A virtual stock fund made up of these award-winning companies, the Top Workplaces Fund has outperformed the Russell 2500 since its inception in 2010. If you'd invested $10,000 at the start, you'd have more than double that now. That's a 43 percent higher return than if you'd put your money in the Russell 2500.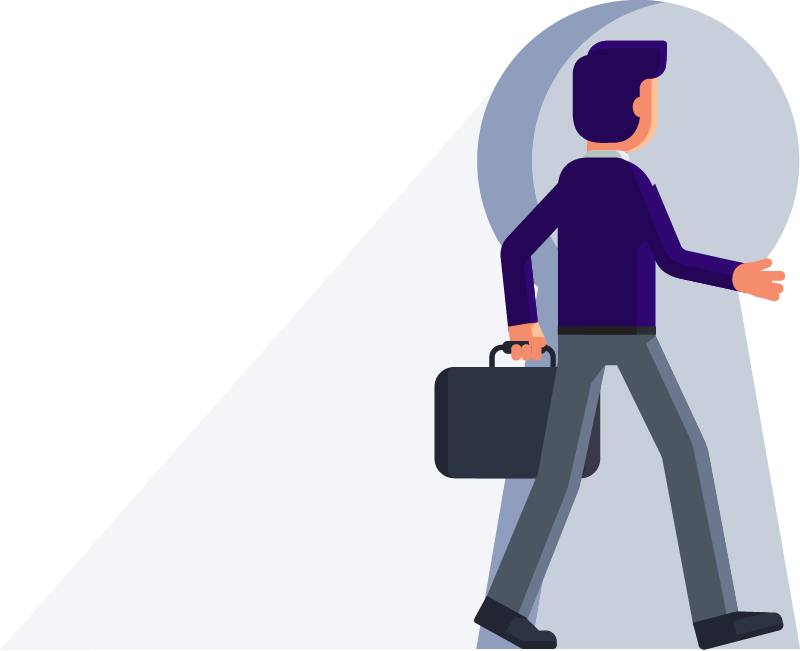 Let's unlock your organization's potential
You don't need to worry about those low national engagement levels. Your organization has what it takes to create the culture you need — and we know how to help.
In this guide, we'll show you how to move from 31 percent to 56 percent — or maybe even 84 percent!
Let's get your organization started on the journey to become a Top Workplace.