Place employees at the center of your strategy
Focus on employees to drive engagement
Let's take a quick look back at the definition of engagement: individual passion working toward shared success. That means engagement isn't something you do to people; it's something you inspire in them.
A successful employee engagement strategy is centered on the employee. Makes sense, right? It seems obvious, but processes or short-term targets can often get in the way.
What is an employee-centric strategy?
In the past, organizations were powered by access to capital, markets, and natural resources. But in today's knowledge and service economy, the only sustainable advantage comes from uniting the smartest and most committed workforce toward a common goal. Unleashing discretionary effort, innovation, and creativity is key.
That means you start with placing employees at the center of your strategy. If you've got them, they'll get you everything else.
"People are our most valuable resource. Without good people, we can't strive for the vision we have for the company. We can't move our strategy forward. When you have good people, give them ways to be involved, and help them understand what you're doing and where you're going as a company, the financials take care of themselves." — Sean Kennedy, President and CEO of IMT Group
The four key employee relationships
So what does that look like? For an employee, engagement does not happen in a vacuum. It happens in relationships between employees and their work, their managers, their team, and the larger organization.
Relationship No. 1: The Work
We all look for work that is reasonably compensated with decent benefits. But that's not all. We also need work to be interesting and meaningful, without getting in the way of our personal lives. If someone's bored or frustrated by what they do, nothing else can salvage the situation in the long term.
But one person's "interesting and meaningful" can be wildly different from another's. So, like all relationships, this needs to be tailored to the individual.
Relationship No. 2: The Manager
It's only in a close, trusting partnership with their immediate manager that employees can find the best possible match of skills and interests — and keep them aligned to the needs of your organization over time.
When your employees have a healthy relationship with their manager, they:
Receive the right coaching to perform at their best
Stay aligned to organizational needs over time
Create the best job fit for their skills and interests
Relationship No. 3: The Team
This refers to the other people the employee works with. So the "team" may include colleagues, but could also include customers, suppliers, or even outside providers. We can feel strong camaraderie and community with the people close to us, or we can get frustrated when and if we fail to relate to them.
When your employees have a healthy relationship with the team, they:
Fulfill their needs for social interaction and friendship
Benefit from collaboration and complement each other's strengths
Work effectively with not just the immediate team, but all colleagues, clients, and suppliers
Relationship No. 4: The Organization
The employee's view of the organization is almost always shaped by senior leadership. They ask:
Is my organization headed in the right direction?
Do our leaders instill trust and communicate openly?
Do we have a mission, vision, and values I can rally behind?
When your employees have a healthy relationship with the organization, they:
Have confidence in the CEO and other senior leadership
Draw inspiration and meaningfulness from the direction of the organization
Feel their values align with those of the business
Believe leadership trusts them and there's transparency
It's a focus on these four relationships — measuring and affecting them each and every day — that keeps Top Workplaces ahead of their competition.
Employee-centricity in action
At IMT Group, an Iowa-based insurer and a four-time Top Workplaces winner, relationships are a competitive advantage.
"People want to connect. They want to achieve," said Sean Kennedy, president and CEO. "We help them do both here, and that makes us a special place."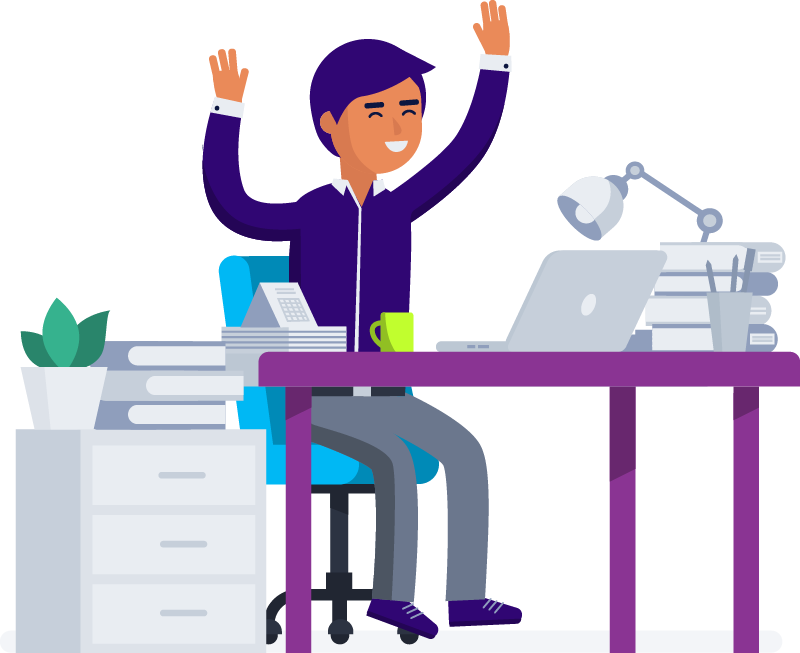 IMT's strategy for employee engagement includes a range of opportunities for strengthening partnerships among employees. There are off-campus team-building exercises organized by department. Employee committees have been formed around wellness, charitable giving, customer service, and technology.
There's even a committee for employee engagement that focuses on making sure their employees feel ownership in their work and align with company values. Managers place a high value on transparency and consistency with all communication and decisions.
And it pays off. IMT Group scored higher in communication, employee concerns, and engagement than other insurance and financial services firms.
Taking the next step
With employees at the center of your strategy, you can start crafting an environment where each person can find their individual definition of success. Shifting your mindset and setting the right conditions is the first step — then helping each individual to make the connection on their own terms is what counts.
Now let's look at how to make that employee-centric strategy work for your organization year-round.