Make better decisions
Get to insights faster – and know that you're focusing on the things that matter.






Get the insights you need, when you need them.
Spend less time digging through mountains of survey data and more time making a difference. Data visualization means you can quickly spot the strengths to celebrate and pinpoint focus areas in need of attention, all within minutes of closing your survey.
Then, refresh your survey insights as needed to see where your actions have made a positive impact – and where you should make a course correction.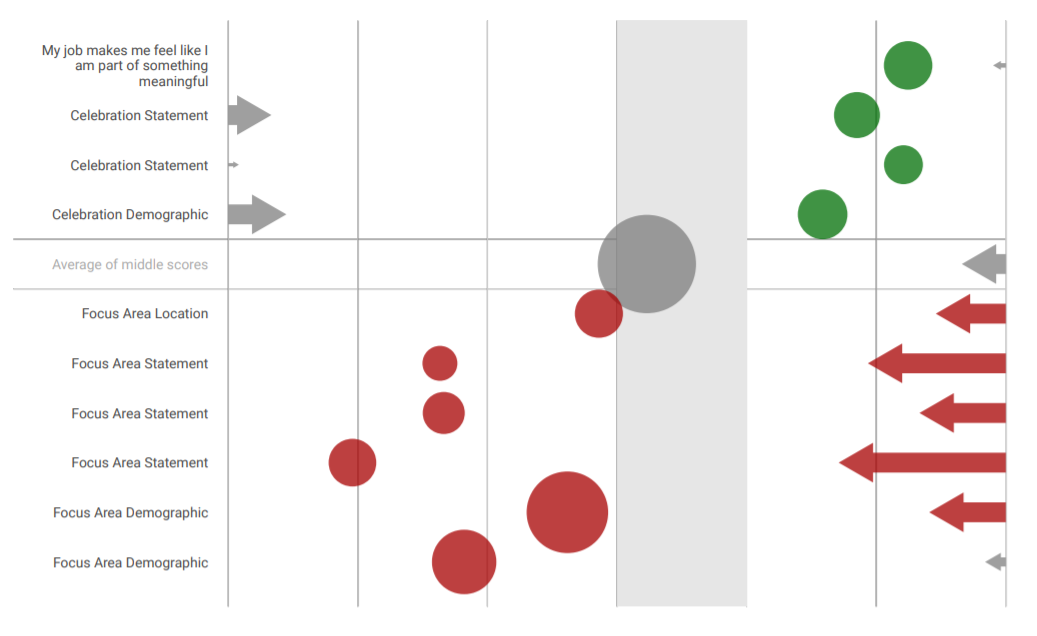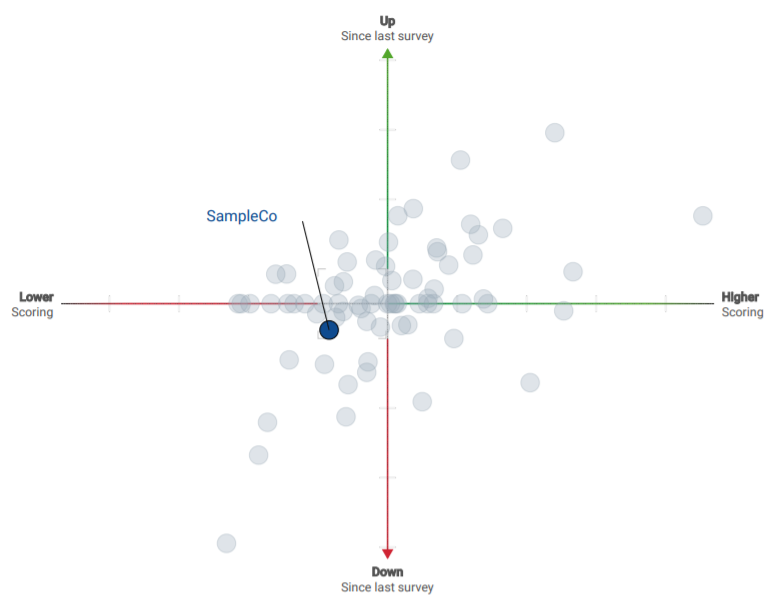 Don't measure your culture in a vacuum.
You wouldn't measure the financial metrics of your company without comparing to industry standards or companies of similar size, so why measure your culture that way? With 13+ years of data from 7000+ organizations annually, you'll know where you stand with best-in-class benchmarks.
A combination of smart benchmarking, proprietary patents, and comparative analytics means the heavy lifting gets done for you. That means you can skip the math and get to the insights you need to make the right decisions.