Share your culture story and attract top talent
Broadcast your employees' voices to showcase
culture in an authentic and positive way.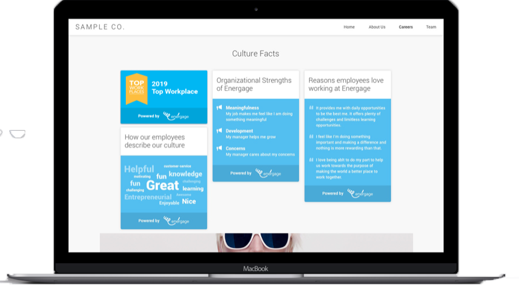 While other review sites rely on anonymous, unverified data, the Employer Branding solution uses independently collected survey responses from active employees that are then validated and analyzed to uncover key aspects of a company's culture and employee experience.
Companies can then leverage accurate representations of their culture to compel the right prospects to join.
Employee Communication
Close the loop with employees. Let your employees know that you heard and value their feedback. This practice builds trust and provides opportunity to celebrate areas where your culture is succeeding.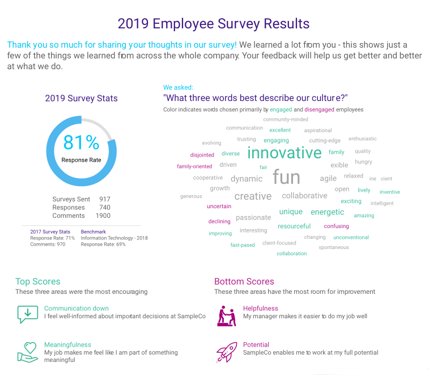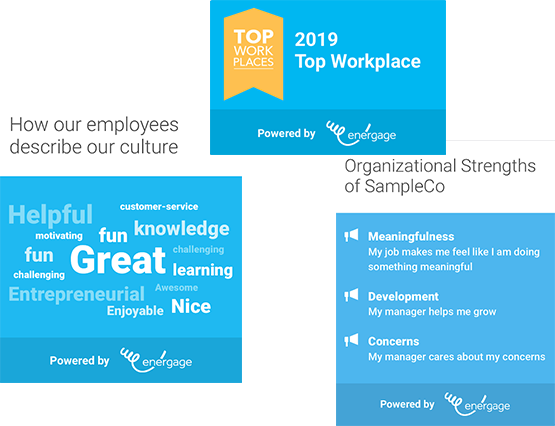 Culture Facts
Tell a positive and authentic cultural story that resonates with the right candidates, employees, customers, and investors.
According to Harvard Business Review, companies with poor employer brands spend 10% more on salaries to get the same talent.
Even a pay raise of 10% would only tempt 28% of job seekers to sign to a company with a bad reputation. (LinkedIn)
Employee Advocacy
Make it easy for employees to celebrate your organization's culture.
Brand messages reached 561% further when shared by employees vs the same messages shared via official brand social channels (MSLGroup)
76% of individuals surveyed say that they're more likely to trust content shared by employees rather than content shared by brands.
Content shared by employees receives 8x more engagement than content shared by brand channels. (Social Media Today)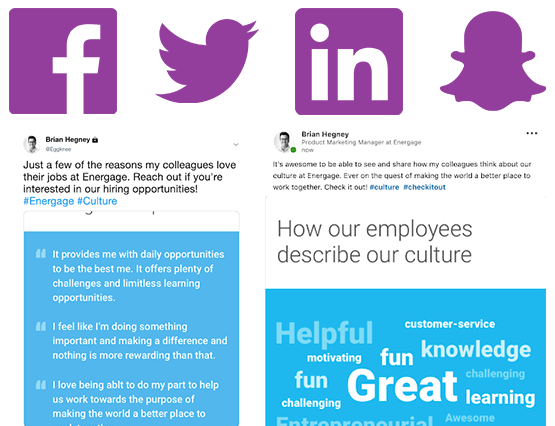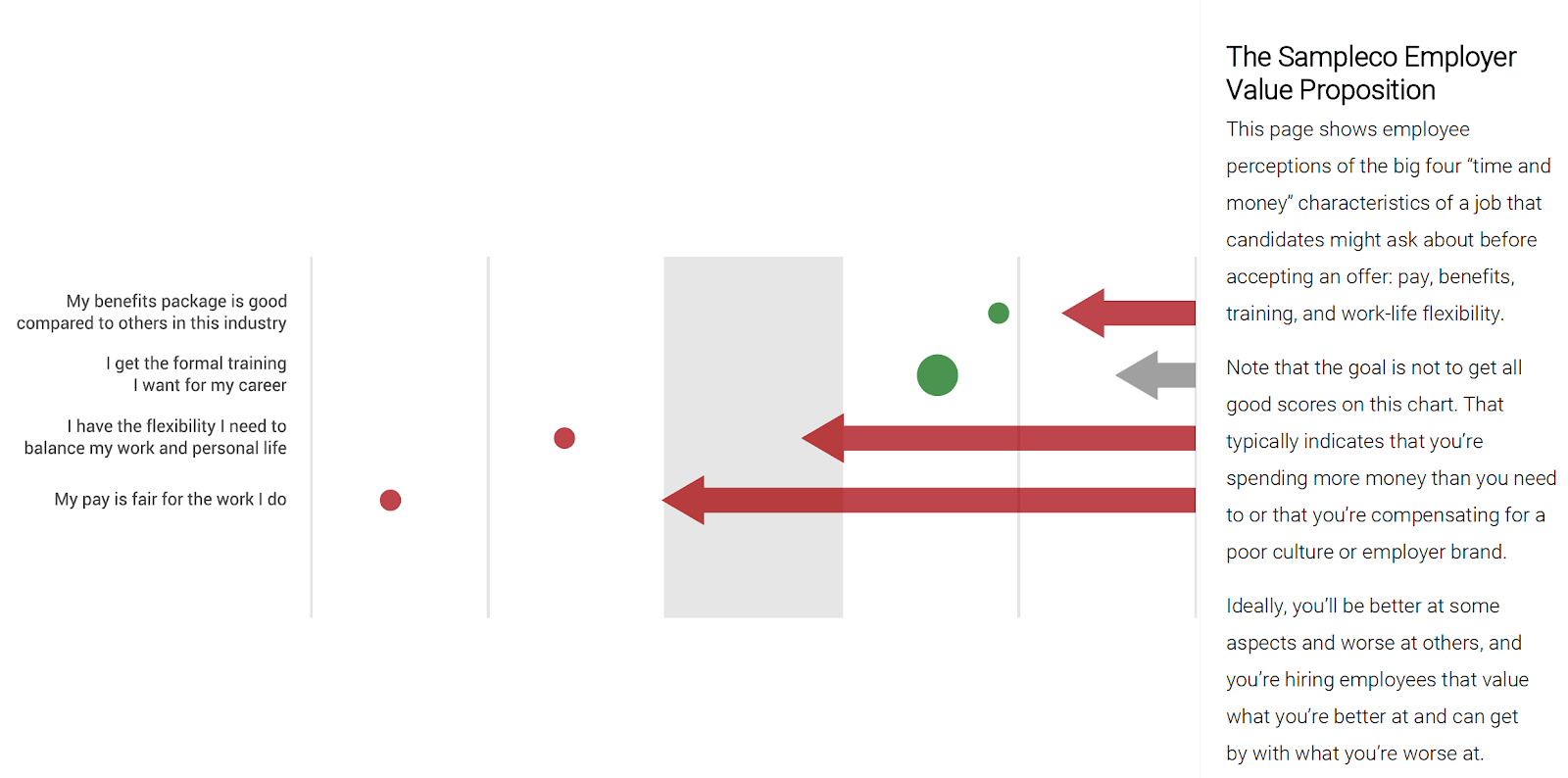 Recruiting Insights
Hire and retain the right talent to help you achieve your business goals.
According to Linkedin, a positive employer brand can increase retention by 28%. And, it's estimated that a bad hire costs 50% or more of their salary to replace. So, keeping a 50k employee saves you 25k. That's per person retained.
The current job market is 90% candidate driven. In order to make yourself the employer of choice, you have to be able to trigger your perfect candidates' interest by differentiating your company from your competitors.

"The deeper analysis of the data gave us a better overall understanding of where the issues were. That allowed us to engage where we needed to make changes in a more focused way."

"Energage is the one system that consistently gives me reports that are digestible, that are asking the right questions. Because some of these surveys, quite honestly, don't ask the right questions." "Our wins are a direct reflection of our team and the great work they do every day. And frankly, it's about how accountable they hold all of us for creating a great experience for their peers, for candidates, for alumni, and for our customers."