Build and Brand Your Workplace as an Employer of Choice
Build and Brand Your Workplace as an Employer of Choice
4,000+ brands trust the Energage Platform to drive award-winning, people-first cultures
Elevate recruitment, boost retention, and outshine the competition with the power of a unified SaaS solution.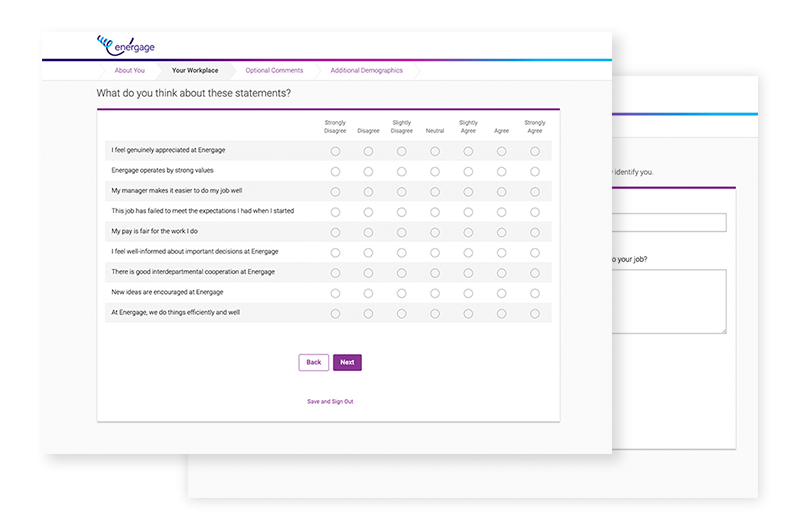 Measure what drives your culture and give employees a voice
Translate employee feedback into actionable intelligence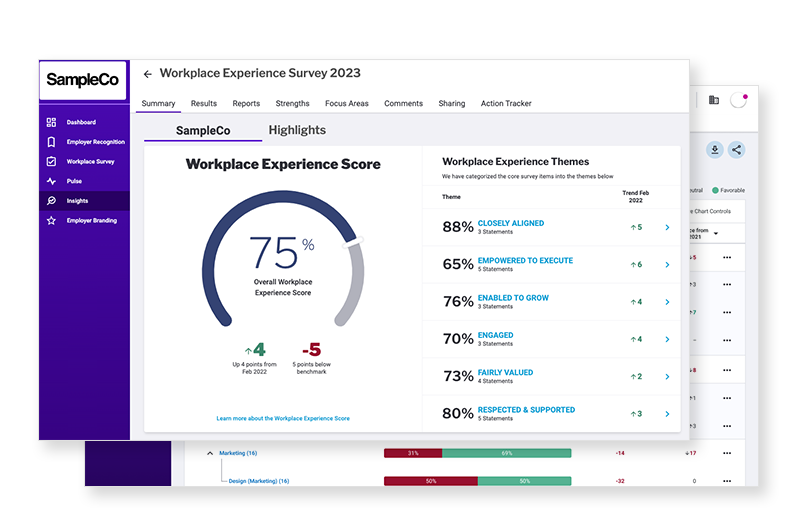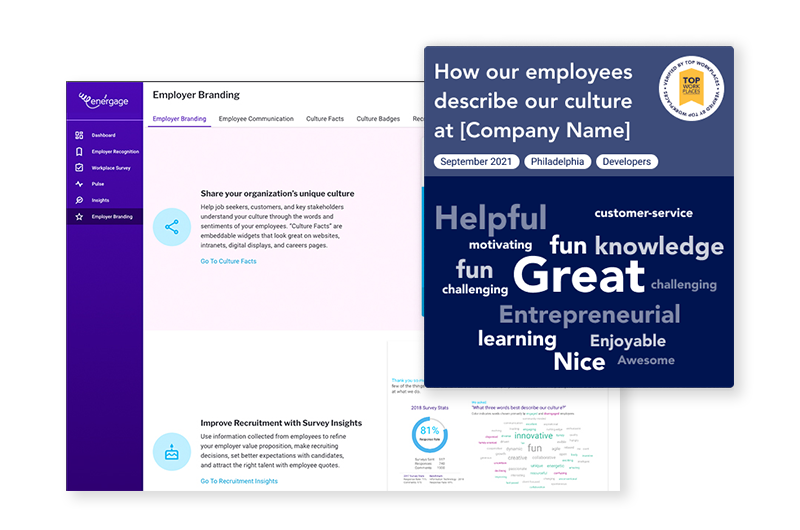 Promote your culture strengths and Top Workplaces awards
Top Workplaces leaders choose Energage
"By leveraging Energage tools and Top Workplaces awards, Fairway has strengthened its employer brand, gather valuable employee feedback, gain insights from benchmarking data, and earn recognition for its people-first workplace culture. These efforts collectively contribute to attracting top talent, improving recruitment outcomes, and fostering employee retention and satisfaction."    
"I love the Energage survey process, and our employees really appreciate that we ask for their input. It's super simple to pull valuable information, create data visualization presentations for leadership, and determine what you want your message to be. That helps us dissect the survey insights as a team, categorize focus areas together, and implement changes." 
"Our engagement score has increased year over year, but since December 2020, it jumped by 15 percent. Our associates feel empowered to share their feedback to continue making Paycor a better place to work. We've found the secret ingredient, and it's working!"
"Energage takes us and our employee engagement to the next level. I love drilling into the data and being able to see year-over-year growth. It also helped us uncover problems in our employee experience that we otherwise wouldn't have been aware of."
The Energage advantage:
Empowering your workplace for success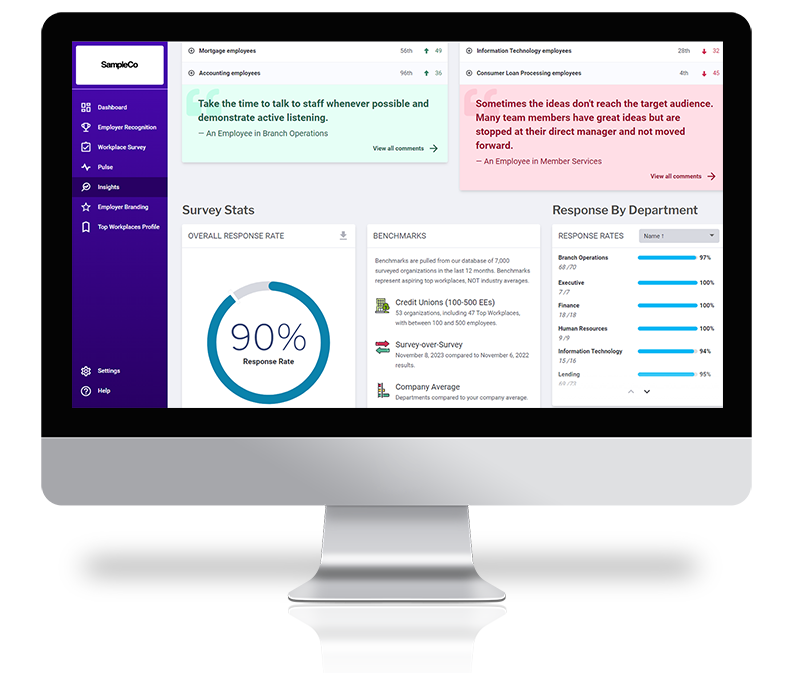 Tap into the value of employee feedback
Employees know best what makes your workplace great, what sets it apart, and where it can be better.  
Benefit from Top Workplaces research
We offer the industry's most robust benchmarks, with 17+ years of experience, millions of employees surveyed, and rigorous testing. 
Gain insights and know where to take action
Patented analytics and data visualization options show your cultures bright spots and blind spots. 
Stand out as an employer of choice
Capture the attention of job seekers and new customers with Top Workplaces awards and branding assets.  
Start building and branding your workplace as an employer of choice