Quickly identify strengths for each group you survey — and what's holding them back. Use the insights to make better decisions and inspire action.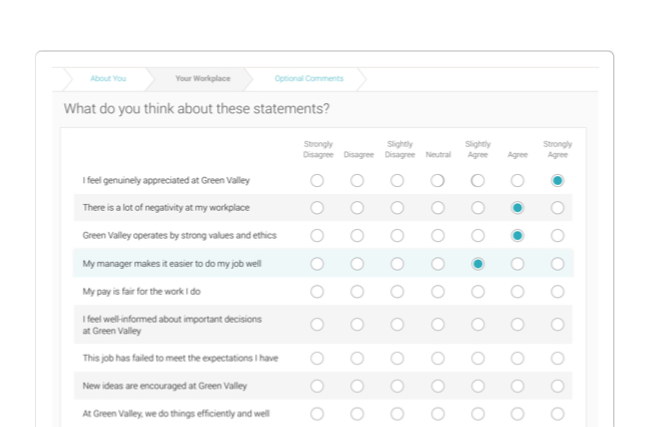 Quick, easy, and complete
Get the real story from your employees. Our short, 24 question survey uncovers a comprehensive, strategic view into your organizational health.
Benchmark against over 47,000 organizations
We've surveyed 47,000 organizations – 7,000 in the last year alone – so our benchmarking is customizable, robust, and fresh. Compare against industry peers and your competition in the talent market to identify blind spots and competitive advantages. Full department and demographic benchmarking helps you find cost-effective ways to act on survey insights.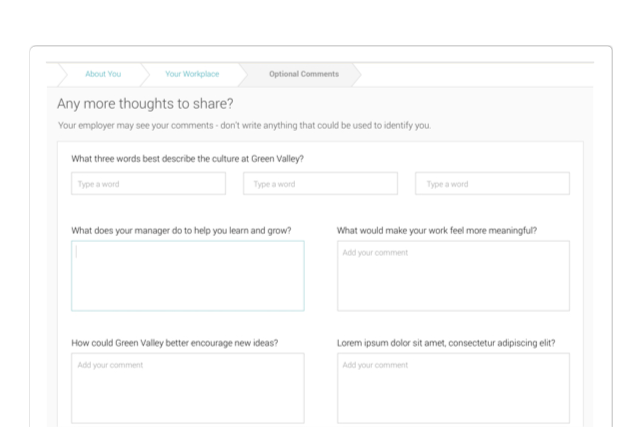 Opinions where they count
To get the most insightful feedback, our smart technology uses survey responses to ask employees about the topics they care about the most.
Focused Insights
Spend less time digging through survey data and more time making a difference. Spot the strengths to celebrate and focus areas in need of attention — all within minutes of receiving your results.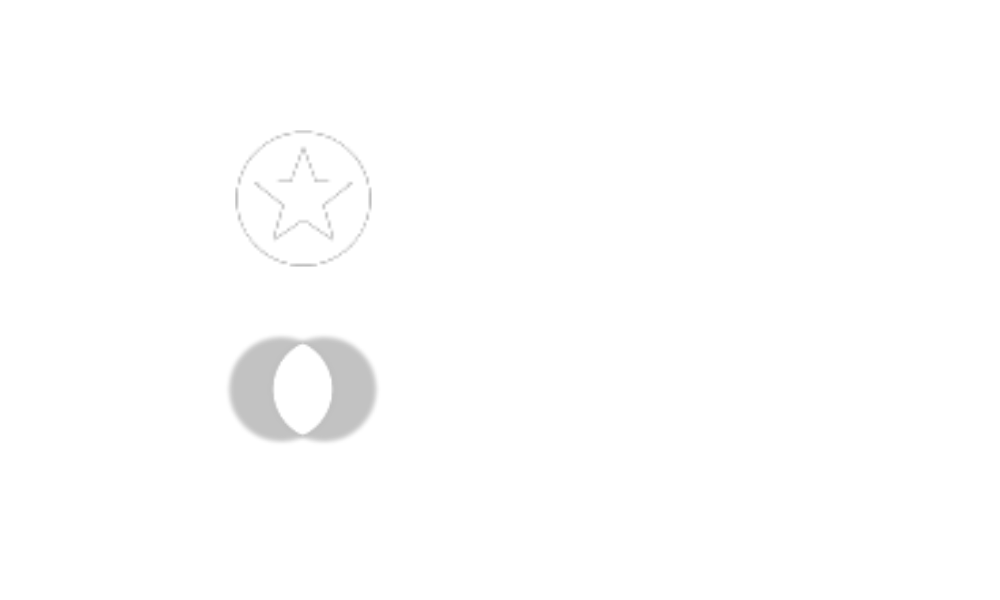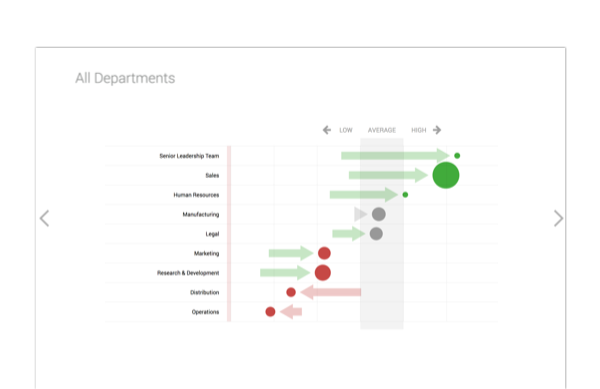 Quickly inform your leaders
An Executive Summary quickly uncovers pivotal survey outcomes and guides leaders toward real impact.
Learn from benchmarks
With 11+ years of data from 16 million surveys, you'll know what stands out in your organization compared to industry peers and year-over-year survey results.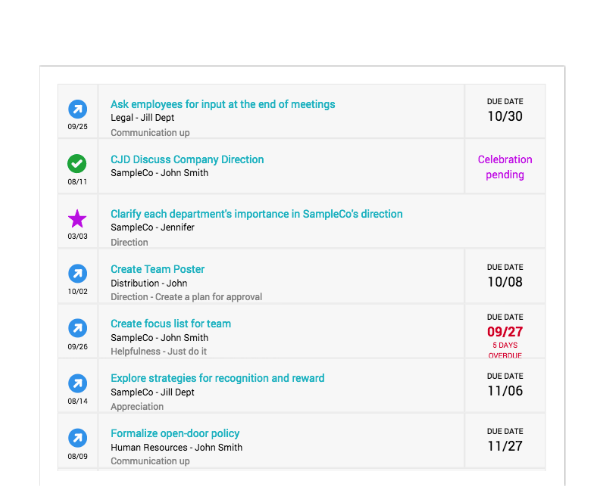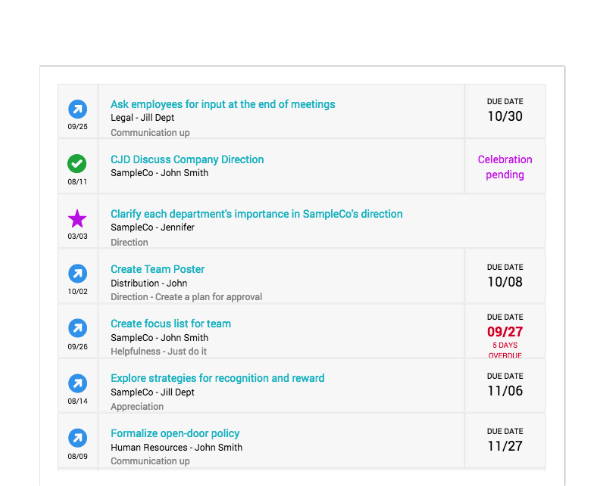 Action tracking made easy
Take pressure off managers by effortlessly distributing actions to employees and managers alike, then watch and celebrate improvement as it happens.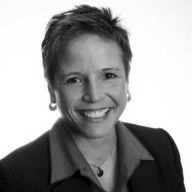 "The survey itself elicits the kind of feedback from our employees that is helpful in shaping the way we engage our employees. Our Account Manager was very helpful, coaching and guiding us through the whole process."
– Dee Sendrowski, Fidelity Bank