Get intentional about culture
Find out where your culture stands
Use a survey that's smart enough to capture the insights you need to make better decisions and trusted by over 7000 organizations per year. Energage has been testing multiple variations of survey statements for over a decade with thousands of responders each, so you can feel confident that you're asking questions that will be accurate, insightful, and actionable.
The survey itself elicits the kind of feedback from our employees that is helpful in shaping the way we engage our employees. Our Account Manager was very helpful, coaching and guiding us through the whole process.
Smart open-ended feedback
Dig deeper into the things your employees care about most with smart open questions. Resulting comments have sentiment analysis already baked-in. Add tags, filter by theme, survey statement, department and find specific actions you can take to create positive change in your culture.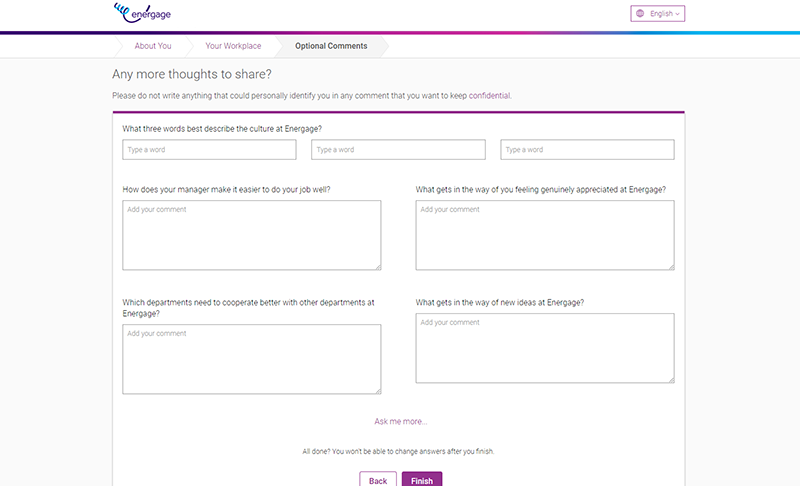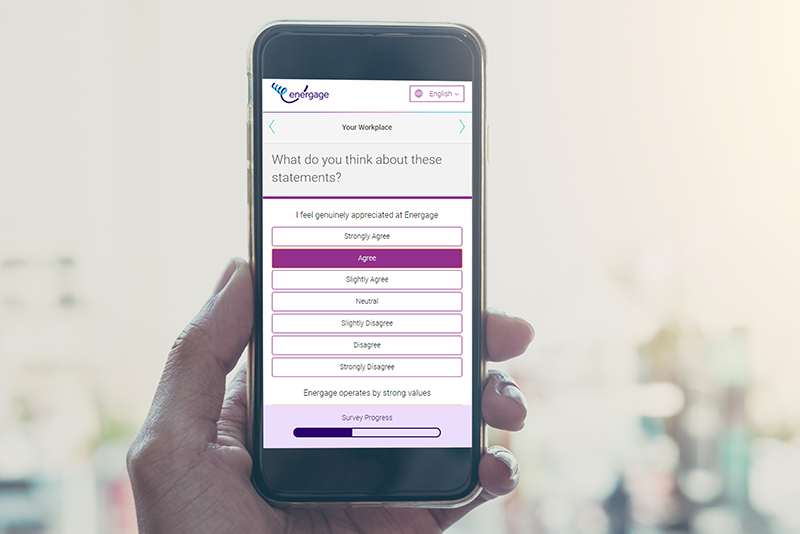 Hear more employee voices.
Energage helps you get a more complete picture of your organization by helping you get a strong response rate to your survey. The survey is mobile-optimized and takes 5 minutes to complete. Survey announcement templates and automated reminder emails help ensure that your survey is on your employees' radar.