Top Workplaces
Show the nation you're an
organization of choice
Stand out to candidates, customers, and investors.
Research shows recognition earned by organizations of choice helps attract better job candidates, match the right talent to the right organization, and reduce turnover. 
Lean in with the only employee engagement survey you need.
The employee engagement survey is backed by extensive research and patented analytics. It's the only survey you need to make people-informed decisions and inspire real culture improvement.
Celebrate the good – it's more important than ever.
Now more than ever, celebrate the good. Being able to say, "I work for a Top Workplace!" gives employees a sense of pride and a much-needed morale boost.
1. Nominate your organization.
Getting started is easy! Nominating your organization is the first step to earning Top Workplaces recognition. You can do that now, and it takes just minutes.
2. Launch the employee engagement survey.
Top Workplaces awards are based solely on employee feedback captured with a single, five-minute employee engagement survey. Setup to launch is quick and simple and our experts ensure the process runs smoothly.
3. We do the heavy lifting and notify you of the outcome.
Once your survey is launched, we take it from there. Our analytics tell us if your organization is a Top Workplaces winner, and we notify you of the outcome when the results are in.
4. Highlight where your culture excels.
Completing the employee engagement survey unlocks the full range of Top Workplaces awards and employer branding tools available to you. Use these to showcase what makes your organization unique and build your employer brand.
Top Workplaces Employer Recognition
From regional and national recognition to industry and culture excellence awards, Top Workplaces brings legitimacy to how well your culture is navigating today's world of work.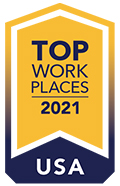 Top Workplaces
Media Kit + Profile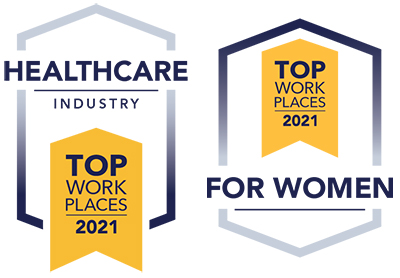 Industry awards, Culture awards, and
additional employer branding tools
Employer Branding + Analytics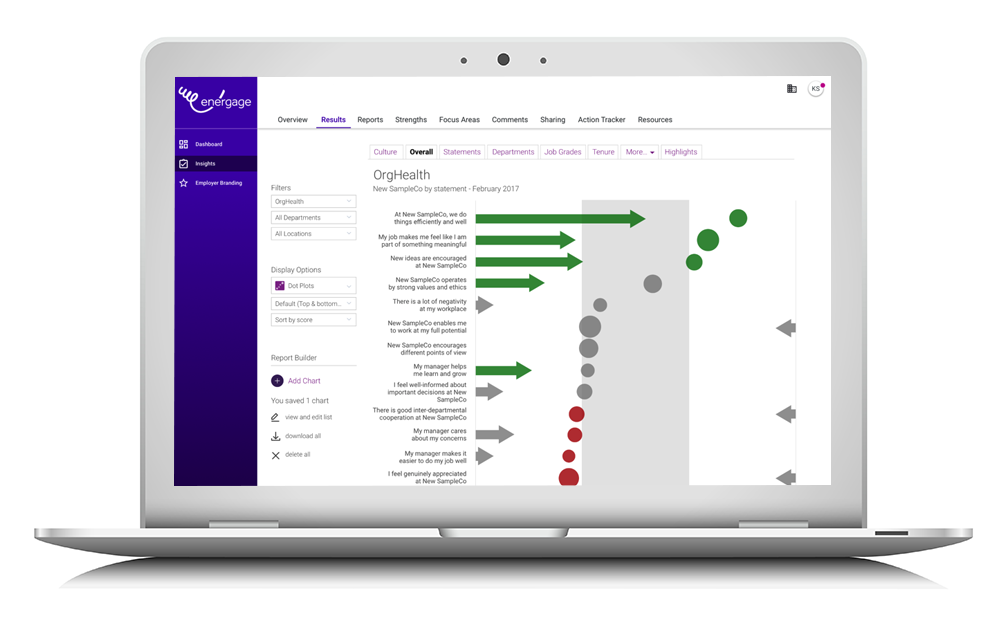 Comparative analytics, employer branding
tools, pulse survey capabilities, and more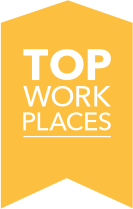 Top Workplaces Research
Energage employee experience solutions are informed by the Top Workplaces research, a deep body of research that has helped us identify the 15 culture drivers that are critical to success in any organization. Surveying and studying over 66,000 organizations since 2006 means we know what makes a company a great place to work looks like — and we know how to get you there. Check out how a leading Top Workplaces organization used employee feedback to maintain an engaged workforce during a pandemic. Read More >>
70,000
Organizations Surveyed
---
27 Million
Employee Voices
---
60+
Media Partners
---
15
Culture Drivers